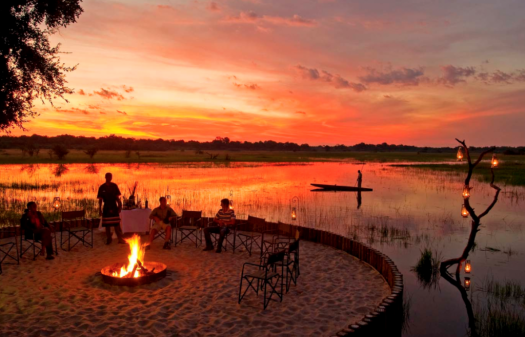 We received a query from a fortunate friend who is going off on Safari in Botswana.  "What to wear at night ?  Limited weight. They said to wear the clean clothes for the next day but that does not sound very fun! Any suggestions? " 
When dressing on a safari the key is your comfort and well being.  While agree that your want to minimize the weight for small plane travel, you don't have to substitute classic style.  Your adventure in the bush will begin before dawn and then again at dusk when the animals are their most active.  Expect chilly morning and evenings and hot middays so dress in layers to adjust to the broad range in temperatures.

The apparel is based around the colors of the landscape; khaki, neutrals and greens. But before you go shopping, look in your closet for your favorite khakis and  shirts – we prefer the chic mix-and-match look rather than a total Safari Suit.   Cotton and linen fabrics tends to wilt in the heat, we like a little bit of stretch in our fabrics, like these J. McLaughlin Catalina Tops.   You can wear them multiple times, day or night,  while looking fresh, and if you hand wash, they will dry very quickly.  In the evening, dress is casual; slacks, jeans, blouses and tunics.  To stretch your wardrobe and to change a look,  add a wrap and a bit of statement jewelry that you pack or buy along the way.  Local jewelry and textiles are wonderful souvenirs of your glorious adventures in the African landscape.    Dumela!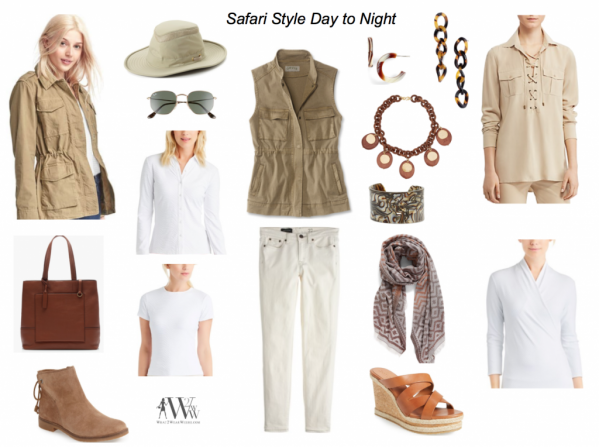 tops:   J McLaughlin Betty Shirt $155   /   J McLaughlin Allie Cap Sleeve Tee $98  /  Ralph Lauren Tunic $99 /  J McLaughlin Faux Wrap Top $158
bottoms:   J. Crew Skinny Stretch Cargo Pant with Zippers 69.99 SALE   /   J. Crew Toothpick Jean $79.99 SALE
outerwear:   GAP Utility Jacket $98   /   Orvis Moonlight Pines Utility Vest $109
accessories:   Tilly Airflo Hat $89.20   /   Kenneth Jay Lane Faux Wood and Gold Plated Necklace $62 SALE   /  Tortoise Drop Earrings $58  / Vera Cuff $78  /  Nordstrom Vertical Degradé Stripe Cashmere Scarf $24.75 SALE  /  J. Crew All- Day Tote $158 SALE
PACKING LIST SAFARI
DAYWEAR
4 shirts
2 pair of khakis pants or jeans 
1 cardigan sweater
1 vest
1 jacket (check out our posts on Suede Jackets)
1 tote to carry all of your essentials, camera,  guidebook, notebook, water, binoculars, etc.
ADD FOR EVENING
2  tops or tunics
2  pants, or white jeans
1 simple dress – this is optional but we always throw in a knit dress –  great for sightseeing
SHOES
Low boots for safari, wedges or sandals for evening, flip flops or low sandals for around the camp.
ACCESSORIES and optional extras
1 pair light gloves
2 wraps or pashminas
1 hat
fun & lightweight statement jewelry for evening
binoculars
camera and extra film or memory cards
sketch pad & supplies
trip journal and pencils
sunscreen
insect repellent
For More Packing Advice, We Recommend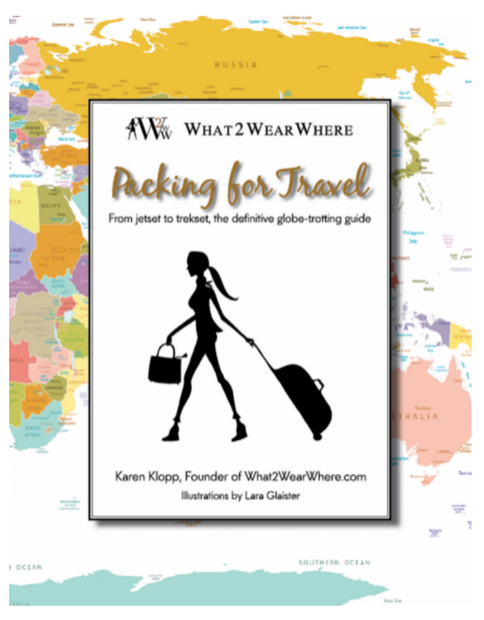 Similar Posts: