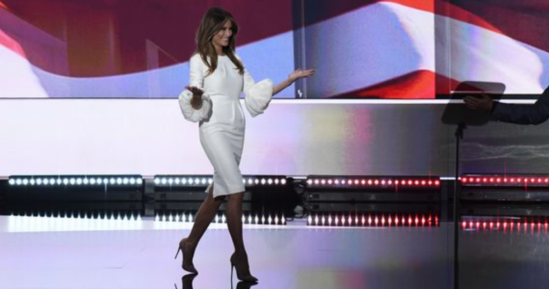 What began as a post What to Wear to an Inaugural Ball led me to think about what Melania might be wearing.  I mused with my pal Parker, who does not share my love of such things, "What do you care?"   Hmm, I don't know but I DO care.  So I thought about it.   I think our future first lady looks fabulous in white and light shades . . . I think she will go for something fitted, rather that a poufy ball gown . . . it will be simply stunning but not overly embellished . . . and although she certainly  possesses a fabulous shape I think she will not show too much skin, allowing the cut of the dress to say it all.     Oh and one more thing – the gown should look wonderful from the back for the First Couple's First Dance.     So based on my assumptions, I went shopping.   Although I am not bothered by Melania wearing designers from other countries, I was looking for specific American wears, except the shoes, let's be serious.  I was also careful to avoid those designers like Tom Ford and Marc Jacobs who refused to dress Melania. Really?  And of course, the Ivanka Trump Fine Jewelry Earrings are a perfect accompaniment.
First Lady's First Dance
Pamella Roland Embellished Illusion Gown $6600  /  Earrings by Ivanka Trump Fine Jewelry  Champagne and White Diamonds $1990   / Judith Leiber Couture Jeweled Clutch $3495  /  Gianvito Rossi Crystal Open Toe Pumps $1197 SALE    
Also love this Oscar de la Renta

Town & Country Magazine: A Brief History of Inaugural Gowns
A week of festivities will have our Nation's capitol abuzz with excitement and flowing champagne, and will include the Presidential Swearing-in Ceremony on the west front steps of the Capitol Building, the Inaugural Address, Inaugural Parade. If you haven't received an invitation to an Inaugural Ball, worry not; while there are only two Official Inaugural Balls, there are also many other ticketed events to attend, like the State Society Inaugural Balls, and the Unofficial Inaugural Balls.  For more information about the festivities of Inauguration Day, go to Presidential-Inauguration.com.
Washington Post Schedule of Official and Unofficial Inaugural Events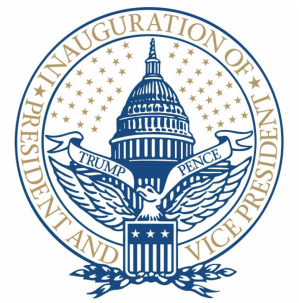 al ball

Similar Posts: