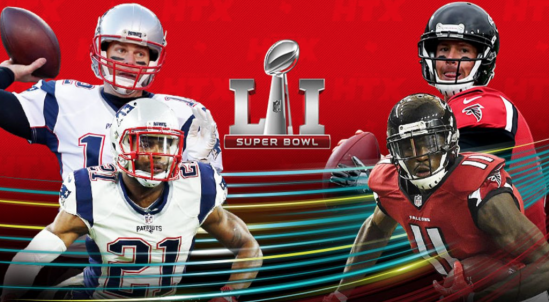 A friend wrote in this week.  " I am going to the Super Bowl and I don't have a clue what to wear? Help!  We will be in a box with some friends."   Wow touchdown – you lucky girl.   I gladly intercepted this query.   Whether you are a fan of the  Atlanta Falcons or New England Patriots don't punt – be stylishly dressed to score.  First I checked the weather and discovered that the forecasted temperatures were low 60″s as the high and mid forties for the lows.   For Box Seats dressing, think cocktail attire.   Little dress and heels, with a jacket or cardigan.   Then we shopped  J Crew to find a yankee doodle dandy outfit for this great American tradition.   Since the teams' colors are red, white and blue it was a snap to put together something to cheer about.   This fringed sheath is an absolute steal and the bandana print pumps are so Texas chic.    For schedule and  information on Super Bowl LI, tune into CBSSPORTS.
Go Team Go!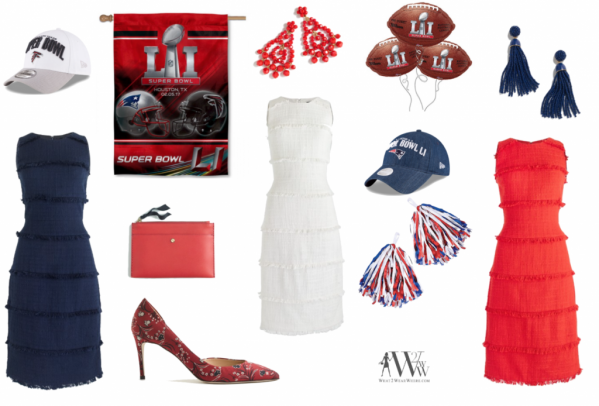 And this Neutral Sweater Coat is a Perfect Teammate for Travel.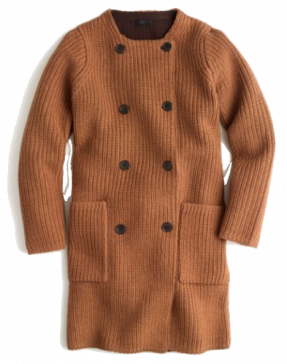 dress:   J. Crew Navy Fringy Sheath Dress $148   /   J. Crew White Fringy Sheath Dress $148   /   J. Crew Red Fringy Sheath Dress $148  accessories:   J. Crew Beaded Rumba Earrings $65   /   J. Crew Beaded Tassel Earrings $65  bag:   J. Crew Medium Pouch $39.50  shoes:   J. Crew D'Orsay Pumps $258
And while some will be following play by play, others, ahem, will be tuning in for the half time show.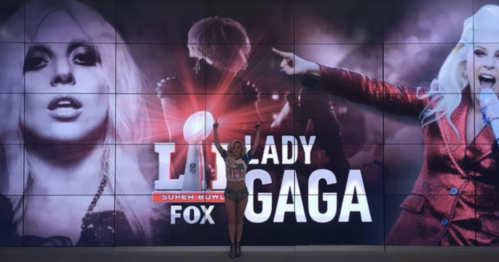 See the Best and Worst of Super Bowl Halftime Shows.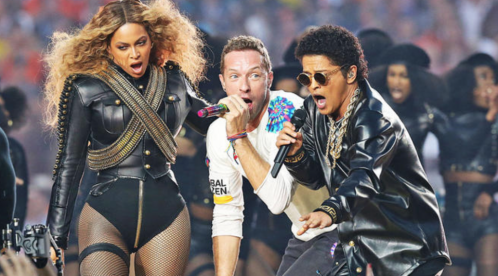 Similar Posts: