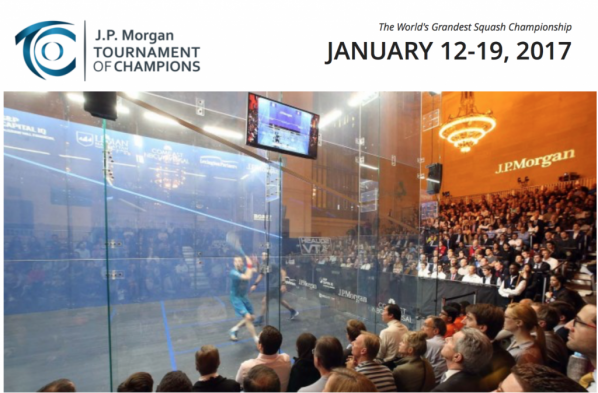 It is that great time of year in Grand Central Station, when the glass box is attracting squash devotees well as those new to the sport to the JP Morgan Tournament of Champions.  It is yet another sports event that makes this sideways and skyward sprawling city seem like a small town. Playing on the four-walled glass court under the Terminal's spectacular chandeliers is the dream of professional squash players from around the globe.  And for the spectators it is a rare opportunity to see the world's top talents compete in this non-stop, intense sport.   For tickets, schedule, draws and player profiles go to JP Morgan Tournament of Champions.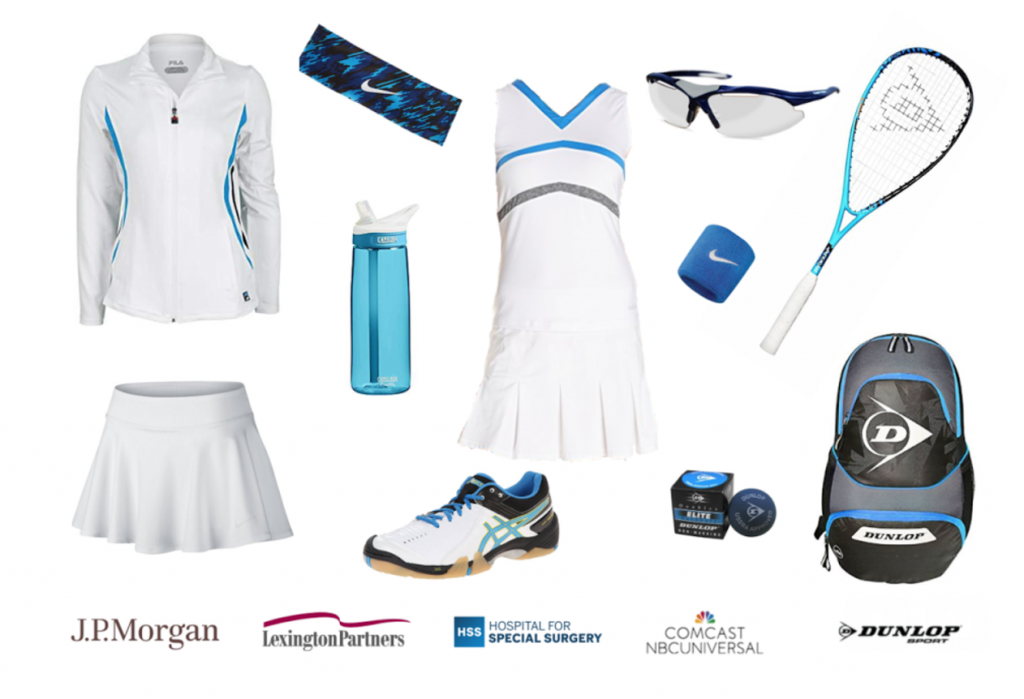 Fila Tennis Women's Center Curt Jacket  $62,95  SALE   /  Bolle Women's Angelina V Neck Tank  $62   Nike Women's Tennis Baseline skirt  $26,69  SALE  /  ASICS Women's Gel-Domain Court  Shoe  $ 79,99  Nike Fury Headband  $ 28,99  /  Harrow Radar Eyewear  $49,99  
Dunlop Force Evolution Racquet  $179,99  /  Nike Swoosh Wristband  $ 10,25  
 CamelBak Eddy Water Bottle  $ 9,98  /  Dunlop Sport Squash Hardball  $60  /  Dunlop Performance Back Pack  $ 59,95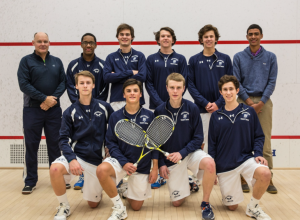 Here are some equipment tips from Greg Reiss,  coach extraordinaire at the Millbrook School When selecting your squash gear, a lot of it is personal preference and fit, but if I was the type of consumer who likes to go with what's hot, here's what I would bring to the club:
Racquet:
Dunlop Force Evolution 120
Eyewear: Head Icon Pro (pink)
Strings: Technifibre 305
Grips: Karakal
Shoes: Salming Kobra
and you can't forget to bring your pocket ball warmer; Hot Ball from Karakal, with fresh batteries of course!
Similar Posts: