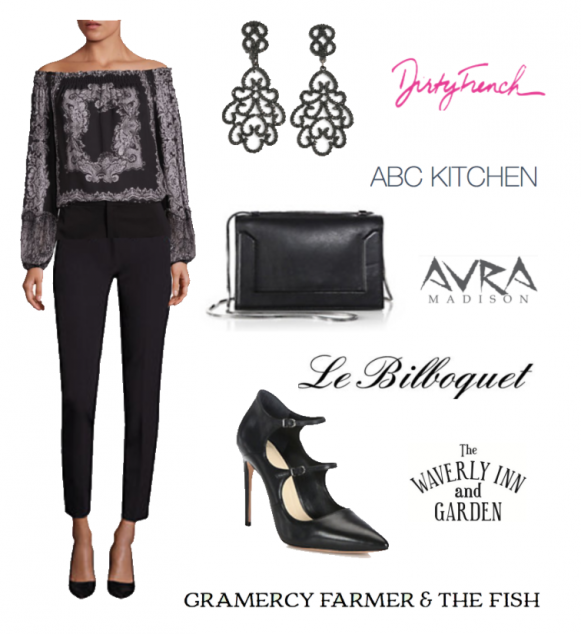 Kobi Halperin Off Shoulder Silk Top $445  /  3.1 Phillip Lim Crossboday $695  / Kenneth Jay Lane Filigree Earrings $340  /  Alexander Birman Mary Janes $650  
We call them "Dinner Tops" – what to wear for a dinner with friend, co workers, hubby or significant other.   Every's girls closet should have a least one, "grab and go", to wear over a great pair of black pants, kitten heels or pumps, statement earrings and a chic clutch.  Effortless dressing at its best. What they have in common is a bit of allure and night time appeal.  I never leave on a holiday without at least one of these in my suitcase, they are wonderful for travel.  Scroll down to see the restaurant that our friends recommend to wear them.
From the Trunk Show with Veronica Beard last weekend in Millbrook, these were the top sellers:
NET-A-PORTER yielded some great finds.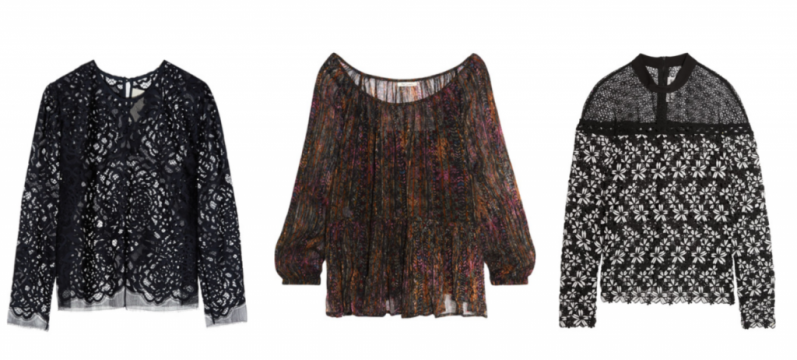 More copy here.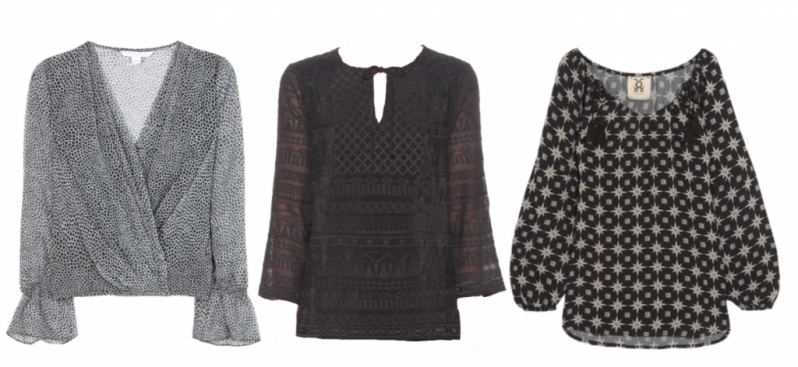 Restaurant Recommendations 
It began with an email from a friend, "It doesn't have to be new, just cool and  we have to be able to get a reservation.!"   Copied on the query were about  6 women of various ages, from uptown and down.  Here are the recommendations.  Tell us your favorite.
AVRA 14 East 60th Street.  Opened in September.   New and lively.
le Bilbouquet always fun, love the food, best people-watching.
Farmer and the Fish Gramercy  friend Eddie Taylor's new place in former Gramercy Tavern.
Babbo  celebration of the best Italian food and lifestyle since 1998 
PERLA  taverna in the West Village 
Estela
never been but heard great things!  Also Estela opened a sister restaurant Altro Paradiso  which I have been to and is YUMMY but they use olives capers and anchovies, in many of their dishes so you don't want to go if you don't like salt.
Waverly Inn
is always a fave too!!  This had 2 votes for favorites.
Le Coq Rico
  very delicious and good for groups.  Great concept of an all bird menu, locally sourced.
Waverly inn is one of my FAV spots in NYC
..

Similar Posts: