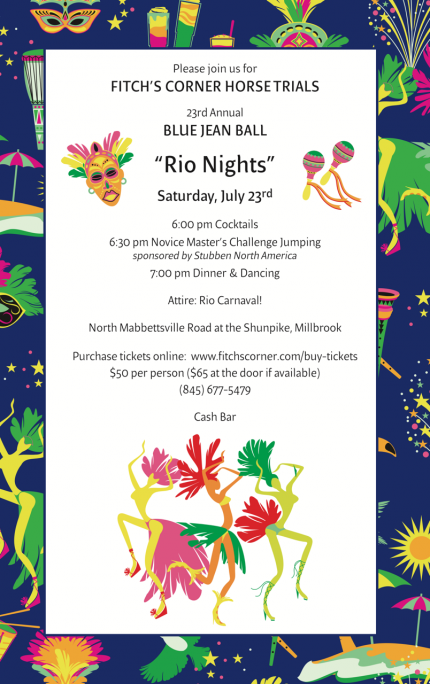 Grab your partner and Do Si Do, or should we say Samba,  over to Rio Night at the Fitch's Corner Blue Jean Ball on Saturday July 23rd, the highlight of this weekend long equestrian event of the season.  Drinks start flowing at 6:00pm when you can sip, shop and watch the Novice Master's Challenge Jumping in the Stadium. K.Cooper Ray and I will be at Fitch's Market signing our books and having some fun so please stop by to say "howdy".     The Chow Line  opens at 7 followed by a dance floor packed with rowdy revelers.   At just $50 a head, this is the biggest entertainment bargain of the year, so make sure you buy your tickets while you still can on the official Fitch's Corner Website!
For what to wear to our beloved Blue Jean Ball, we started with a trip to GlamourpussNYC, to find just the right hat to capture the bright spirt of the night.  Yes, we are loving our off shoulder tops and dresses this summer, don't wait to wear this flattering trend.  Dangle a pair of Circa Design drop earrings.   A new vendor this year Dutzi has very cool vintage burlap bags that filled our our fun and funky look.
Do Si Do or Samba to the Blue Jean Ball!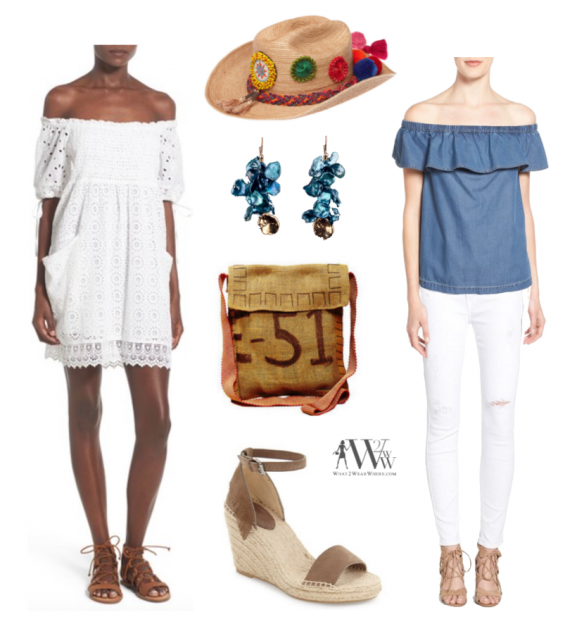 Left to right:  Tulerosa Lace Dress $158  /  Chelsea28 Chambray Top $68  /  7 For All Mankind Distressed Jean $199  /  GlamorpussNYC  Camargue Hat $125  /  Dutzi Vintage Burlap Bag $165  /  Gabriella Vallerino Circa Design Earrings $225  / Frye Fringed Espadrilles $227  
More posts you may like: 
Off Shoulder Dresses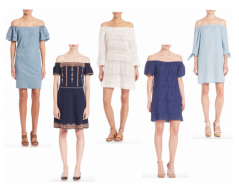 Off Shoulder Tops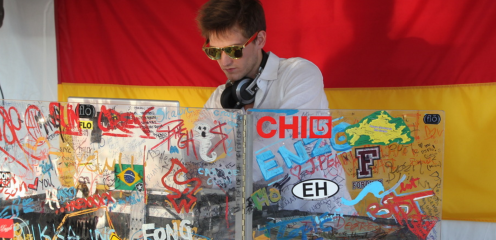 Similar Posts: