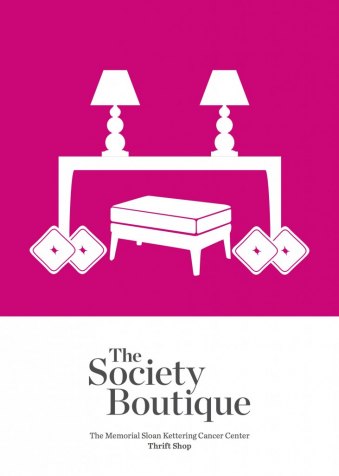 Don't miss this wonderful opportunity to purchase treasures by Top Interior Designers.  Since 1951, The Society has operated a thrift shop to raise vital funds to fulfill their mission. The Society thrift shop, now branded The Society Boutique, continues to be an important part of The Society's fundraising activities.
Society Boutique Chairman Hilary Dick, along with Event Chairmen Webb Egerton and Stephanie Loeffler, invite you to an exclusive Preview Party for Top Interior Designers Celebrate The Society Boutique's 65th Anniversary. The event will take place on April 19th from 6:00 – 8:00 pm at The Society Boutique. This event will kick off the sale, open to the public April 20-23, which features styled vignettes with lamps, pillows, ottomans, and more! If interested, please RSVP to The Society office at 212-639-7972 or society@mskcc.org.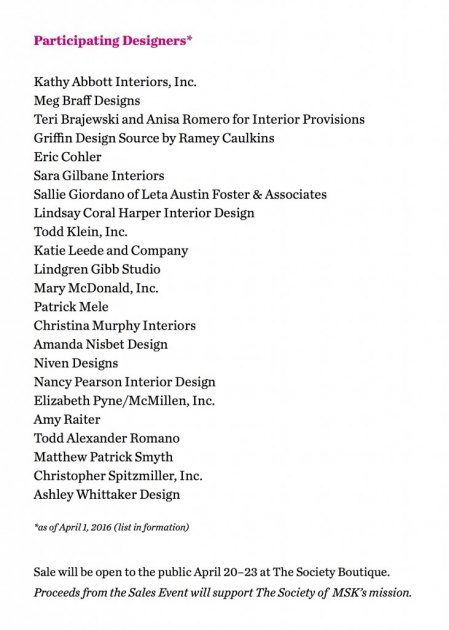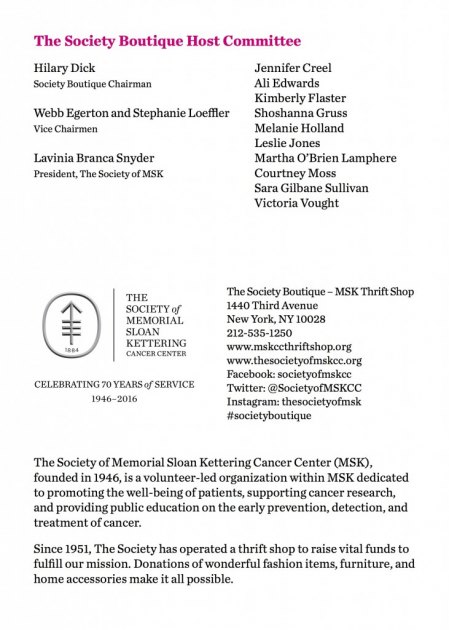 The spacious boutique, located at 1440 Third Avenue, between 81st and 82nd Streets, on the Upper East Side of Manhattan, features a great selection of donated new and gently used women's and men's designer clothing, accessories, jewelry, home goods, furniture, and books.
Similar Posts: