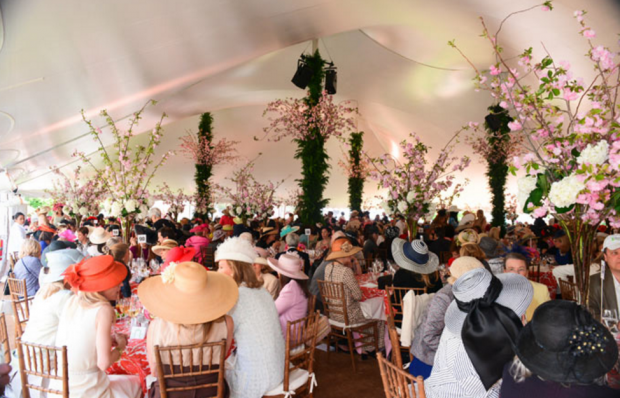 Ladies, it is that time of year when a girl's fancy is in bloom and her head is filled with . . . . hats, hadinators and fascinators!  The first Wednesday in May is when the Womens Committee of the Central Park Conservancy turns out in their finest finery to celebrate the park it it's bountiful glory.
The Women's Committee is proud to host four of New York's premier charitable events: the Frederick Law Olmsted Awards Luncheon, the Fall Luncheon, the Annual Family Party in Heckscher Playground, and the Playground Partners Winter Luncheon. With a membership of over 1,000, the Committee is responsible for the operation of many Park-wide programs. For further information, please call 212.310.6675 or e-mail wcommittee@centralparknyc.org.
To help you with your search for the perfect piece of headwear to manage the season of luncheons, spring weddings and derby parties, click on the links below.  
Large Brim

Medium Brim 

Hadinators

Fascinators

Thanks to New York Social Diary for the Photographs



Similar Posts: