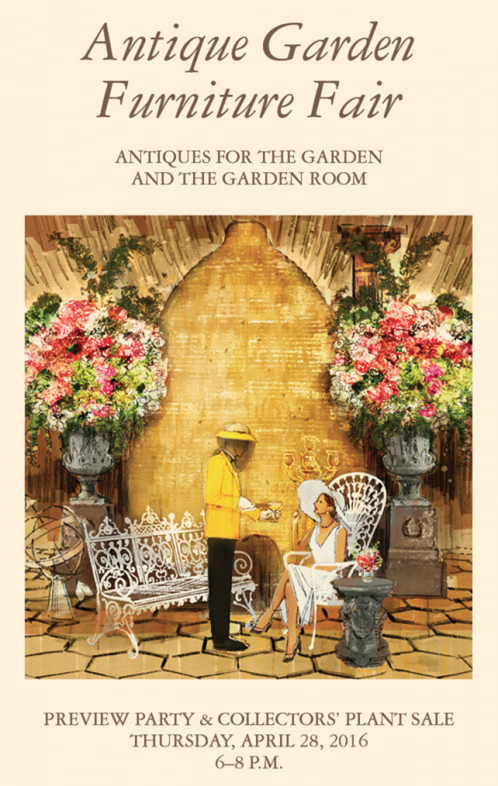 One of our favorite spring events is the renowned Antique Garden Furniture Fair: Antiques for the Garden and the Garden Room at the Preview Party and Collectors' Plant Sale, now celebrating its  25th year!  Named "Best in America" by experts, this spectacular annual show features 30 of the nation's leading garden antique dealers offering unique items of the highest quality and provenance. It is a bit of a race as you grab a glass and make the rounds, wanting first dibs on all of the treasures. And if that wasn't enough fun, there is the colorful crowd of attendees and devotees, all decked out in glorious garden style.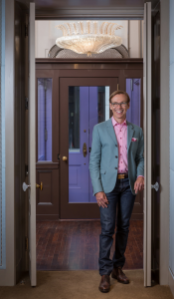 For  "what to wear" we were inspired by a collection of soft shades of romantic spring florals by GOAT Fashion.    These dresses would be equally at home at a graduation, hat luncheon, a day time wedding and many other events throughout spring and summer.   And to accessorize, MISH by Mish Tworkowski has a brilliantly blossoming collection inspired by the verdant world.   "Besides being a gift for the mind it is also one for the eyes, heart and soul…. I find much inspiration for my design from walking through one of the historic peony or lilac gardens or by visiting the rare book room at the library. I am honored to be on the board of The New York Botanical Garden and to chair its Garden Patrons Program." 
Blooming Wonderful!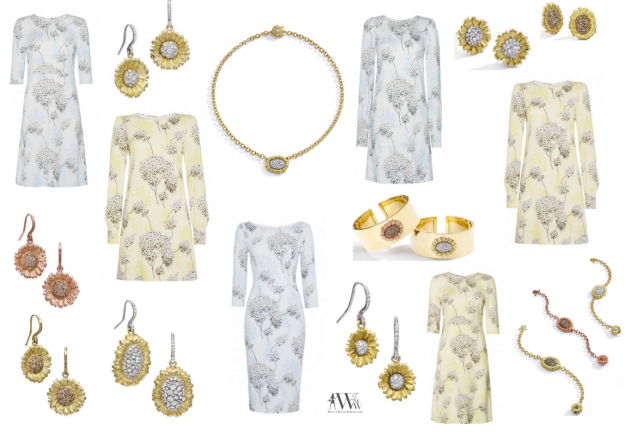 Jewelry by MISH  /  Dresses by GOAT Fashion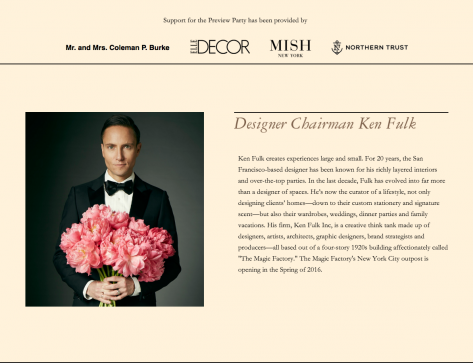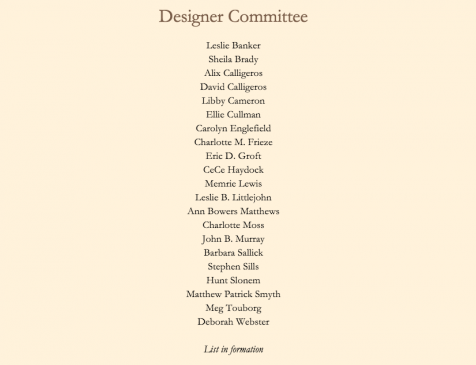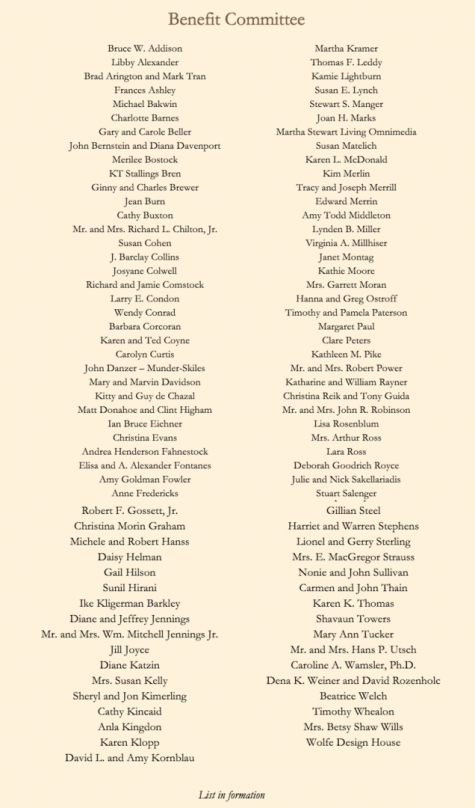 This year's Fair will feature playful bee-inspired designs by celebrated interior and event designer Ken Fulk. As Designer Chairman for the 25th Anniversary Fair, Fulk will create a showpiece featuring items from exhibitors that will inspire and enlighten visitors about marrying antiques and modern design with their everyday aesthetic.
Adding to the excitement, ELLE DECOR will create a festive outdoor lounge in the courtyard adjacent to the magnificent Enid A. Haupt Conservatory and Fair. The Collectors' Plant Sale will once again present the most incredible rare and exotic plants available. The Preview Party will also offer exclusive items for bid during the Silent Auction. All proceeds from the Preview Party and Collectors' Plant Sale directly support the work of the curators and gardeners who are responsible for making The New York Botanical Garden one of the most important horticultural showplaces in the world.
Please be sure to purchase Preview Party tickets in advance to access the finest decorative pieces and plants the weekend has to offer!
Similar Posts: