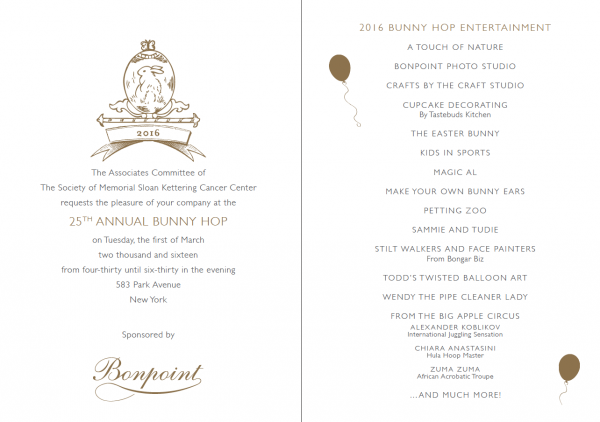 Bonpoint
 and the 
Associates Committee of The Society of MSK
 will be hosting the 
25th Annual Bunny Hop
on 
Tuesday, March 1st
 from
 4:30-6:30pm
.  
A Society tradition considered the most noteworthy family event of the year, the
Bunny Hop
is a magical experience for families and children of all ages. This fun-filled event is sponsored by 
Bonpoint
, the premier Parisian children's wear brand, and is co-chaired by 
Travis Acquavella, Courtney Corleto, Amory McAndrew 
and
 Anne Roy.  
And they have created a
whimsical and wonderful  entertaining evening of activities and acts and  through a long-standing partnership between The Society and 
The Big Apple Circus,
 children will be entertained by the
"Doctors of Humorology"
 and other circus events
. 
Proceeds from the
Bunny Hop
will fund the Department of Pediatrics at
Memorial Sloan Kettering Cancer Center.
So grab your little bunnies or borrow a few and hippity hop to your offsprings' best spring soiree.  And look no further than Bonpoint for a fabulous collection of young fashion for the upcoming seasons.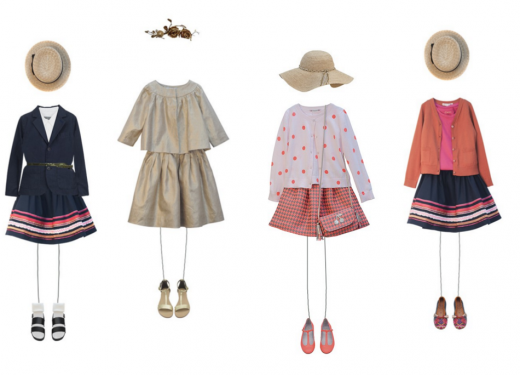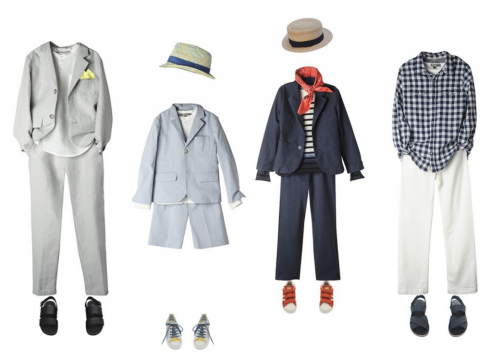 Similar Posts: