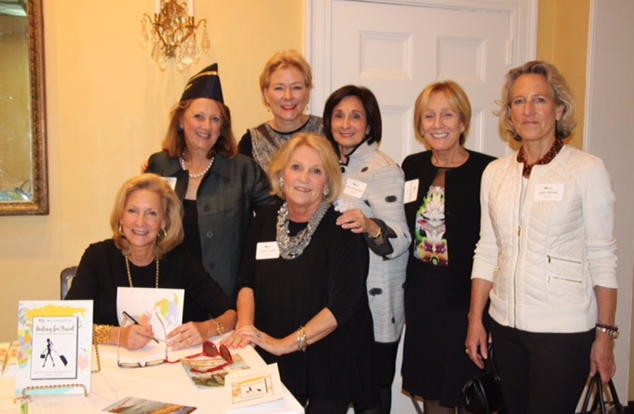 It was a wonderful time with the Ladies who Lunch at the New York Junior League signing Packing for Travel, and showcasing some brands that we recommend for travel.   I thought I would share them here and a little of the talk.
What2WearWhere.com began 6 years ago as a way to simplify dressing, shopping and packing for busy women.  Our motto has been our guiding light "We take the guesswork out of dressing, the legwork out of shopping and the panic out of packing."     In additional to our weekly posts, covering everything from everyday wear to black tie events, we asked out readers to write in and ask us advice.
We heard from so many women, and 99 out of 100 were asking advice about packing for travel.   The emails varied from destinations weddings in Napa Valley, a birthday party for a Prince in Doha, to a weekend in Newport.  We started sharing and amassing packing lists, assembled throughout the years, for various kinds of activities and trips.   If we didn't know a specific answer, we did the research, consulting friends and experts around the world, and voilà, this book was born.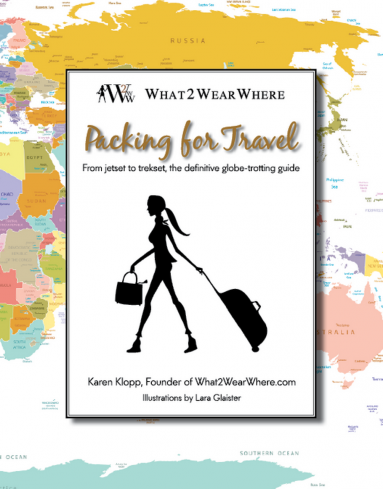 Today we are sharing our packing philosophy,  and the essential items that you should not leave home without, no matter the destination.  These are our Ten Travel Essentials by brand.  We have made it our business to seek out not the most expensive, but the brands that work the best for our purposes, which is stress free, wrinkle free travel.
10 Top Travel Essentials
1) Pashminas & Wrap:  You know why.  Flights are often chilly, even in the summer and wraps are so versatile.   Use it as a blanket, a pillow,  or as a head cover for privacy.  We recommend  Josephine & Laurentina's  cosy cashmere wrap that can be worn in several ways.  It come in five soft shades.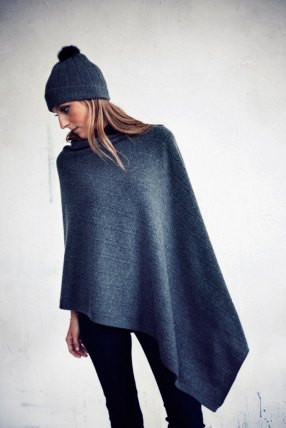 Josephine & Laurentina Cashmere Travel Scar/Wrap $275
2) Down or Fur Vest.   Another item that we pack religiously is a lightweight down vest.   They roll up into a little ball and are such a great layering piece.  These three are from Nordstrom, but they are available at many other retailers.
Lauren Ralph Lauren Packable Down Vest $100.50
2A) Treat yourself to a dreamy travel piece for chilly weather – a fur vest or jacket by GlamourpussNYC.  Many of you know Courtney Moss,  designer of wonderful selection of well priced, wearable furs.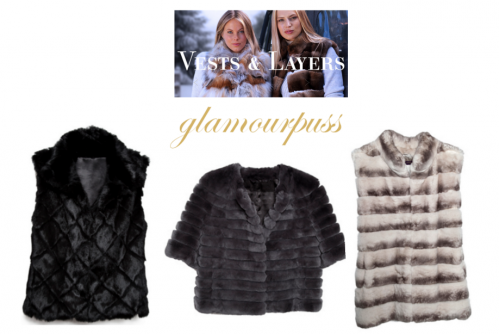 3) Comfortable Shoes.  Our friends at Elaine Turner helped us pick out a stylish assortment of  shoes to take when you travel.   For this selection, I had in mind a cosmopolitan destination – London, Berlin or Paris.   When you coordinate your color scheme, it makes is easier to consolidate your accessories.    We recommend packing 3 pairs – 4 if you can squeeze it.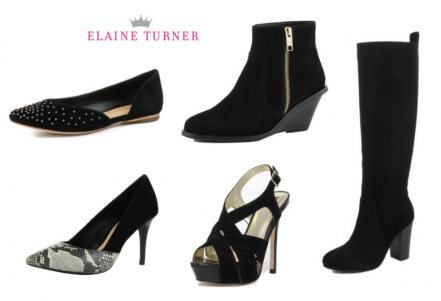 4) Great Black Pants.   J Crew Pixie Pants are simply  the best black pant out there.  They are thicker that leggings and not do not cling but the back zip and and flattering fit make them our favorite travel pants ever!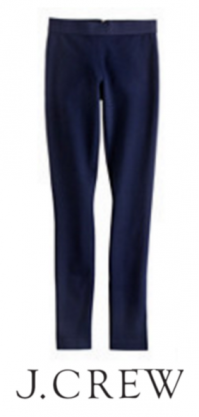 5) Stylish Tote.  Bag should have a zip top for security.   We like the size and texture of this Elaine Turner tote, for carrying all the items we need while on the plane.   Upon arrival, it becomes our day bag and great for stashing all of your essentials.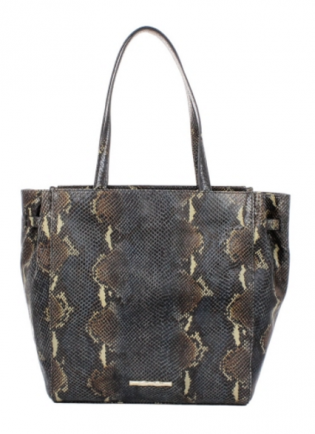 6) Cocktail Dress by McLaughlin.   Never travel without a LBD!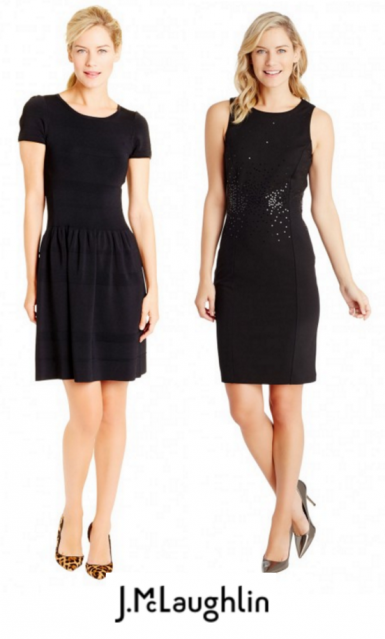 7) Heels or Sandals.  See shoe selection above.    
8) Statement Jewelry .  It is so helpful in changing a look from day to night.    I love Julie Vos for it's lightweight jewelry with high impact.   Here are some basic pieces .  For day, hoop earrings,  pendant, gold necklace and chain link bracelet.  For night a pair of statement earrings and an assortment of bracelets.    Julie's jewelry lends itself to layering for a more dramatic effect.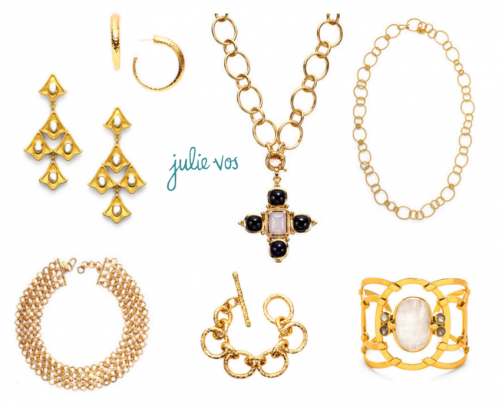 9)  W2WW Travel Bags   Here goes my shameless plug for our W2WW Travel Bags, the best bags for packing all of your toiletries and jewelry.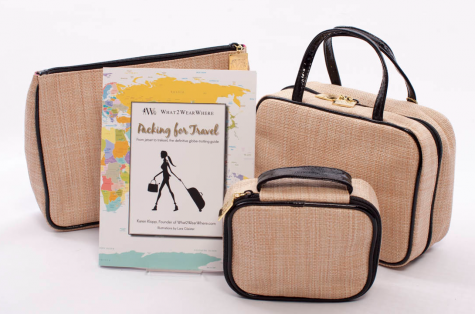 10) Paperback Book.  I never travel without a paperback book in my tote.  It has saved me countless hours of annoyance over flight delays and missed connections.  Tablets are great and I travel with one as well but I find bit of comfort in the feel of paper.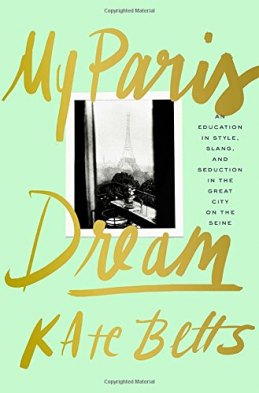 11) Sense of Humor – this perhaps should have been first on the list.  The beauty of traveling is that it opens for us the world of possibilities . . . . the reality is that not all of the possibilities will be positive.   Delayed flights, missed connections, lost luggage, talking seat mate – or worse, coughing seat mate – there are a thousand things that we can't control, so it is best to take a zen approach.The good news is, that if you read the book, you will be in much better shape and ready for anything when you reach your travel destination.
Please share your must have travel items with us at info@What2WearWhere.com.
Similar Posts: