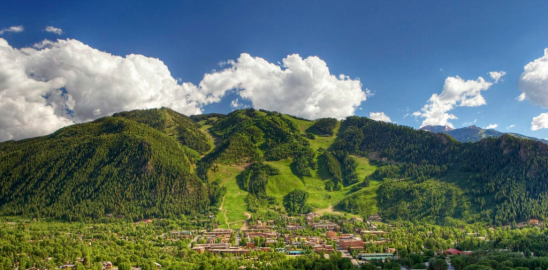 There are so many glorious things to do in Aspen in the Summer – hiking, biking, fly fishing, rafting and on and on.  Our personal faves are  Aspen Music Festival, the Aspen Institute's Aspen Ideas Festival, stopping by the Baldwin Gallery to see what new in contemporary art, and dinner and dancing at the Caribou Club.  So, of course, we were delighted when we got a question from our friend Lydia regarding What to Wear during those magnificent evenings out in Aspen:
"Headed to Aspen for business with my husband. I will be attending two dinners with him. The first was suggested to wear white jeans and wedges–got that, but what top do you suggest? The second night is a little dressier and was suggested to wear slacks or a dress."
For our What 2 Wear Where Aspen dinner gal, we went shopping at J. McLaughlin for pieces that are comfortable and chic, and so versatile for travels.  Layers are always a good option for breezy nights in Colorado so we went with a cardigan that was both light and neutral to match any outfit. Likewise, a neutral wrap is always a good idea to keep around for chilly evenings.  To dress up these pieces for elegant dinners out, statement jewelry is key and we just fell in love with a few must haves by Julie Vos. Finally, some bold wedges and an clutch complete the look that feels laid back, but looks just fabulous.
Evenings in Aspen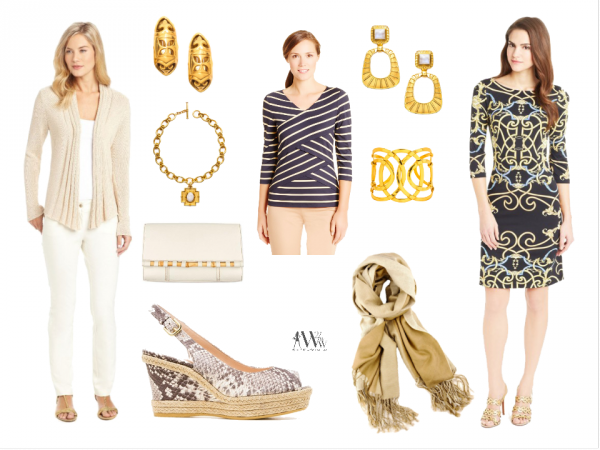 For more information and to purchase, click on the links.
Wardrobe Basics: Lisette Cardigan $109.90   /   Finley Top in Blazer Stripe $165   /   Mari Dress in Beltmore $129.90  Accessories: Bamboo and Leather Clutch $109.90  /  Silk & Cashmere Bicolor Scarf $76.90   Jewelry: Earrings  /   Necklaces   /   Chloe Cuff $210    /   Versailles Hoop Clip-On $145      Shoes: The Jean Wedge SALE $213
Don't miss Aspen Magazine's List of Must Do's to Savor the Summer in Aspen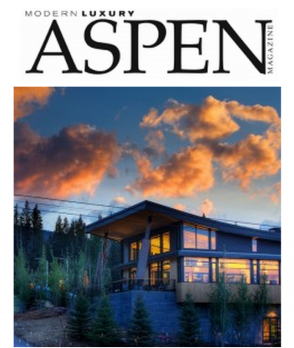 Here are some posts from our archives: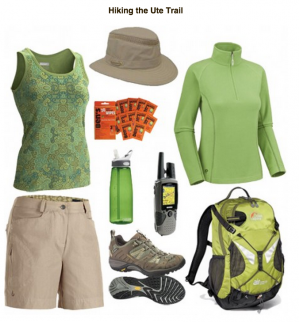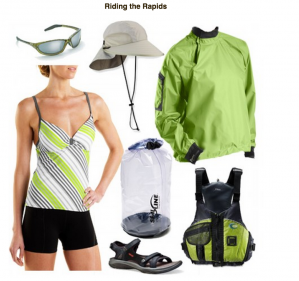 Similar Posts: