A friend wrote in recently asking about a comfortable pair of travel shoes for a trip to Italy.   Our favorite fabric for comfort and style is CORK.  It is a lightweight, insulating material with plenty of cushioning.  We also like a bit of a wedge, which keeps you feet off the heat from the sidewalks.  They are as chic at a picnic or on the beach as they are dashing about the city, and the neutral shade blends with everything.   We recently traveled with three different styles of cork sandals, and were never wanting for another pair. We suggest: 1. a pair of flatish wedges daytime, 2. a pair of wedge platforms or flatforms for beach and club, 3.  a pair of heels or high wedges for evenings out.
6 TIPS FOR HAPPY SUMMER FEET
1. Buy shoes 1/2 size larger than your usual size and put in a Gel Bed for comfort.
2.  If your shoes have leather soles, have your cobbler put a rubber sole instead.
3  Never travel without a  Friction Stick,  a lifesaver to avoid blisters when walking quite a bit.
4.  At the end of the day, sit on the side the tub and alternate hot and cold water on your feet.  It is amazingly reviving and feels divine.
5. Travel with a Pumice Stone to remove calluses daily, keeping feet smooth.
6.  Use Peppermint Cream Stick for peppy feet.
Jack Rogers does wonderful things with cork. We love the streamlined silhouette of the Marbella.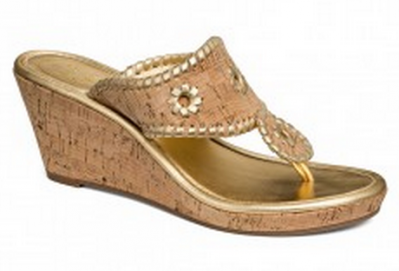 Jack Rogers Cork Sandal $147.95
And two fun flats from Elaine Turner
Maddox Cork Slip On Sneaker $198
Also recommend these slip-on platforms from Bergdorf's
Barneys has these two stunning pairs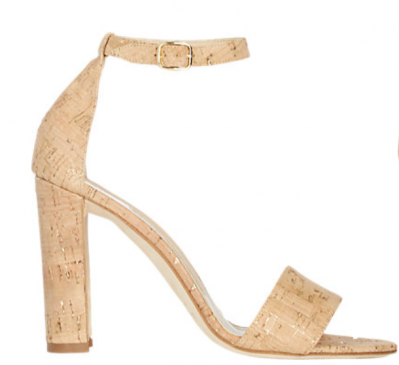 Manolo Blahnik Ankle-Strap Sandals $795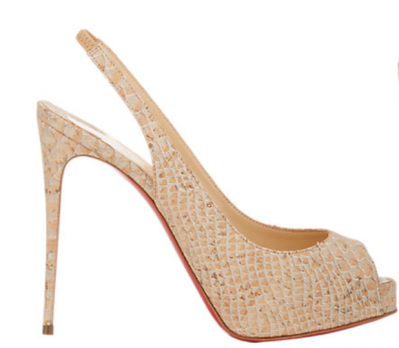 Love these from Zappos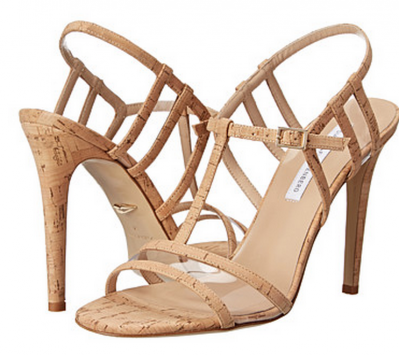 Diane von Furstenberg Sandal $350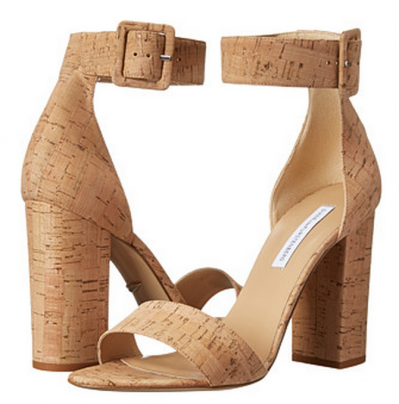 Diane von Furstenberg Sandal $325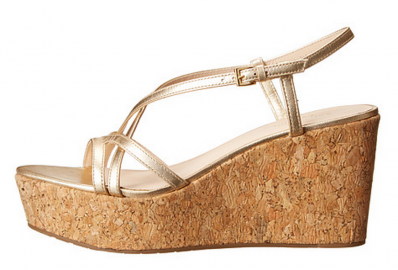 Michael Kors Slingback Wedge $295
Nordstrom also had a wonderful selection
David Tate Slingback Wedge Sandal $111
And last but not least, SAKS.com
Jimmy Choo Patent Leather Cork Wedge Sandal $425
Manolo Blahnik Cork Wedge Slide Sandal $645
Jimmy Choo Patent Leather and Cork Wedge Sandal $450 Other Colors
Similar Posts: