The 68th Annual Cannes International Film Festival is the most prestigious film festival in the world and certainly one of the most highly publicized.  This glittering, star studded spectacle never fails to excite our inner starlet, with dreams of frothy frocks and festive fetes, white jacketed leading men and the endless romatic possibility of the Côte d'Azur.    The invitation-only festival is being held from May 13th through May 24th at the Palais des Festivals et des Congrès. For more information on the festival, its rich history and complete schedule of screenings,  please visit Festival de Cannes.
For what to wear to Cannes, we shopped Bergdorf Goodman to find these two feminine, dreamy concoctions worthy of a red carpet fantasy.  We are in love the soft  shades combined with the Cinderella style of a fitted strapless bodice and a full skirt.  It is universally flattering, whatever your body type.  There is a bit of sparkle in the accessories, to create two elegant ensembles, ready to premier at any Spring or Summer Galas, Formal Weddings, and other Black Tie Events..   You ARE ready for your close up!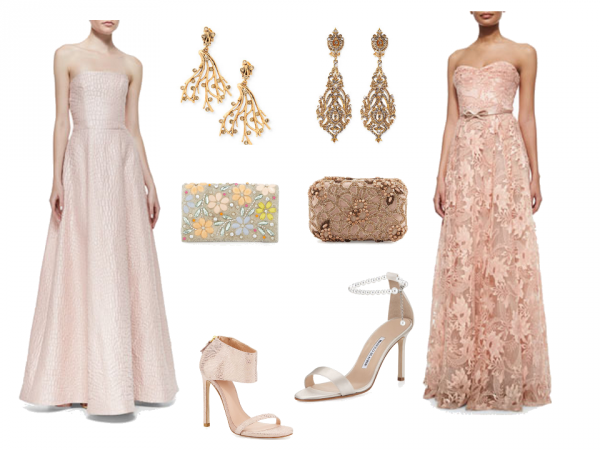 Please click on the links to purchase.
Dresses:   Halston Heritage Strapless Croc-Embossed A Line Gown $695   /   Marchessa Notte Strapless Sweetheart Belted Lace Full Gown $1295
Accessories:   Oscar de la Renta Crystal Vine Clip On Earrings $295   /   Jose & Maria Barrera Champagne Crystal Clip On Earrings $440
Clutches:   Alice + Olivia Be Beaded Floral Clutch $495   /   Alice + Olivia Hard Shell Embellished Satin Clutch Bag $495
Shoes:   Stuart Weitzman Showgirl Ankle Cuff Sandal $450   /   Manolo Blahnik Chaos Pearly Ankle Wrap Sandal $865
Keep up to date on the events of the festival!

Watch the trailers of the competing films!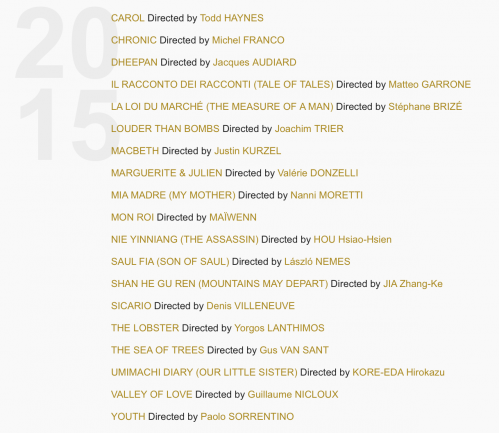 Similar Posts: