Every year at this time we check into Barneys 9th Floor for a lunch at Fred's and a serious shopping session for all the friends "who have everything."  If you haven't been to Gene's pop in Cafe, it is highly recommended.  Same wonderful food and just as chic, but it leaves you more time for perusing the collection.   We compiled an assortment of our favorites from around the world.
Shop Fornasetti for Wonderful, Whimsical Gifts

Shop the Most Complete Selection of Unique Gifts and Games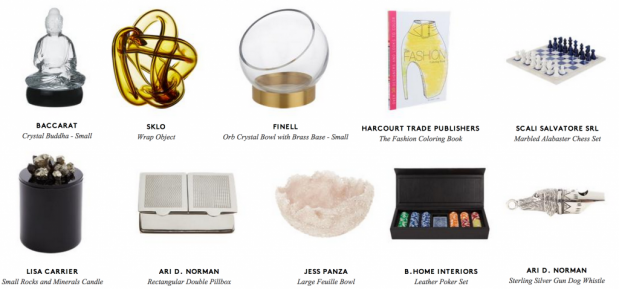 Candles Are No Brainers for Gifting.  The Assortment is Vast and Unique

New and Vintage Books That Your Won't Find Anywhere Else 

Still Can't Decide?  Try These Festive Treats 

In addition, The Women's Board, Barneys New York, and BCNY are collaborating on an art project for the students of our Josie Robertson School of Music and Art.  Over 40 paintings by Gerry Clubhouse members will be exhibited and sold at Barneys New York Madison Avenue store during the holidays.  The artwork will be displayed at Barneys as part of their holiday décor through January 2, 2015.    Stay tuned for updates on this innovative collaboration.   We love Barneys New York!

Similar Posts: