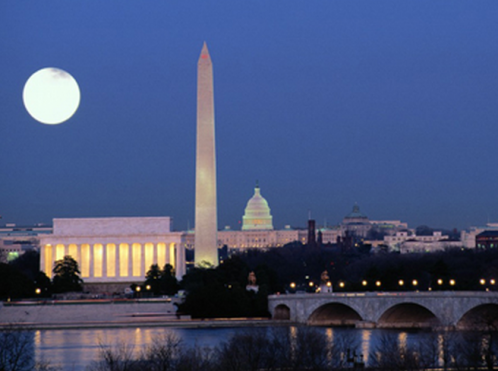 A friend wrote in with a great question, "I am a chaperone for a high school trip to Washington DC and will be attending a Communications Conference for 4 days.  How do I pack efficiently, looking stylish and comfortable for day long events? What shall I wear" 
Hmmm.  I hope your students are better behaved than we were on our Classical Tour to Rome, when we tortured Sister Mary Mary, by staying out all night.  Ah, but that is a story for another time!   It is a great question and it gave us the opportunity to shop one of our favorite sites for travel wear, J. McLaughlin.   We are huge fans of their Catalina fabric, the BEST for travel in dresses and tops.   As our readers know, we recommend packing in a color scheme to simplify your fashion needs while traveling.  DC is a cosmopolitan town where women in media and government, dress a little more to the conservative side so for this jaunt, we chose Black, White and Grey.    For day to night dressing,  start with a Little Black Dress,  a Great Pair of Black Slacks and a Chicly Comfortable Cardigan.   Then add a few Catalina Tops,  a Stylish Wrap, and a Quilted Jacket that has a fabulous fitted silhouette.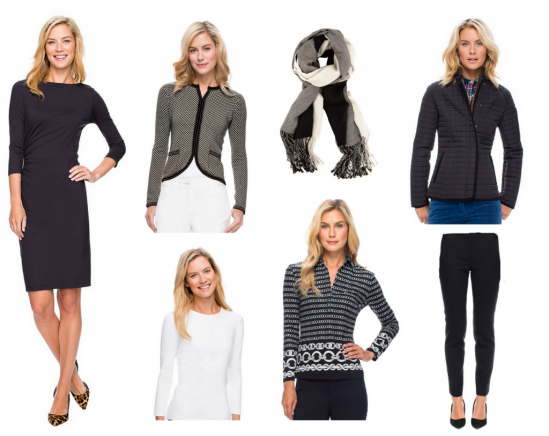 For more information and to purchase, please click on the links.   J. McLaughlin Sage Dress $215   /   J. McLaughlin Jacqueline Cardigan $240   /   J. McLaughlin Signature Tee $125   /   J. McLaughlin Silk & Cashmere Bicolor Scarf in Black $198   /   J. McLaughlin Lauderdale Polo in Optic Link $165   /   J. McLaughlin Scout Quilted Jacket $295   /   J. McLaughlin Pippa Pant $178
If we were adding another layering piece, it would be this Heather Grey Vest, which has a interesting texture to the fabric, that lends itself to dressing up or down.   It is a real multi-tasker!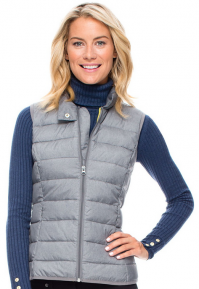 For shoe selection, we would recommend a pair of flats or wedges to keep you going all day long, and a pair of mid or high heeled pumps for a night out.
Please see our Shoes for Fall Collection.

And for keeping it all organized, a roomy Tote Bag
More Good News 40% Off SALE at J. McLaughlin! 
Similar Posts: