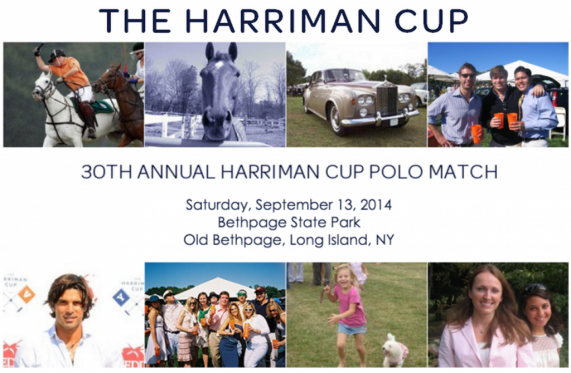 This year is the 30th Anniversary of The Harriman Cup, the annual fundraiser and alumni polo match between the University of Virginia and Yale.  In celebration, there is an exciting new location: Bethpage State Park, which is the home of Polo at the Park, and has hosted several U.S. Open Golf Championships.  For more information and tickets, go to HARRIMAN CUP. 
The Harriman Cup is a fabulous, fun-filled day in the country and an absolutely not-to-be-missed event for superb polo and people-watching. The event draws hundreds of fans who arrive by trains from Penn Station to celebrate the legendary rivalry between University of Virginia and Yale University.  Celebrating over a quarter-century of polo tradition, The Harriman Cup is a polo match and social event commemorating the life of diplomat, polo player, and former New York governor Averell Harriman.  The Cup was founded in 1984 as a non-profit organization dedicated to promoting the sport of polo and supporting the collegiate polo programs at both schools.
I am so thrilled this year to be once again judging the Best Dressed, Best Hat, and Best Tailgate Awards along with Dean Zacharias, last year's sartorial winner!   We will be photographing and picking our favorites throughout the day.   The action begins at 10:00am and is non-stop until 6:00pm.  This is definitely a "little dress" event and we decided to stretch the season, and the young girls' budgets,  with these perfect Cotton Cady Dresses from J CREW, available in the most divine colors and they are all on SALE.  
Wear Your Colors at the Harriman Cup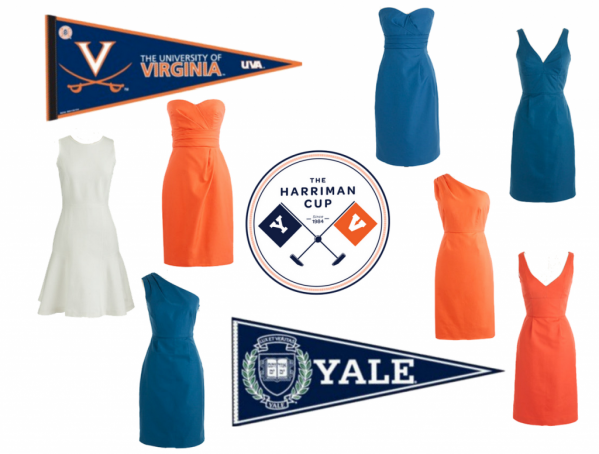 Don't put away your sandals or wedges just yet, they are perfect for divot stomping at half time.

Some wear hats.  

Shades, a must.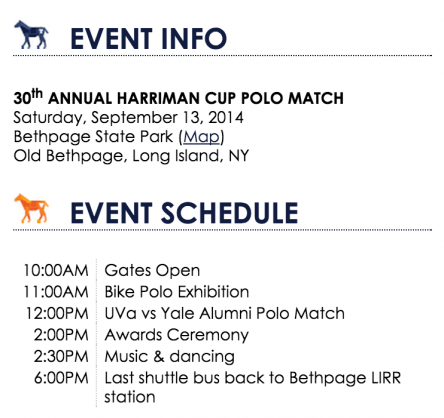 Please Stop By Our W2WW Tent for a Glass of Rosé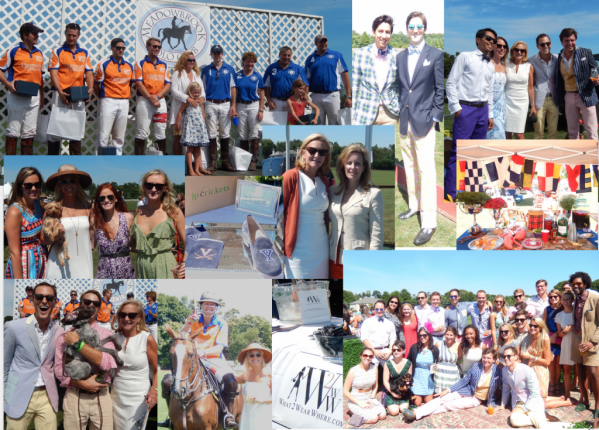 Similar Posts: