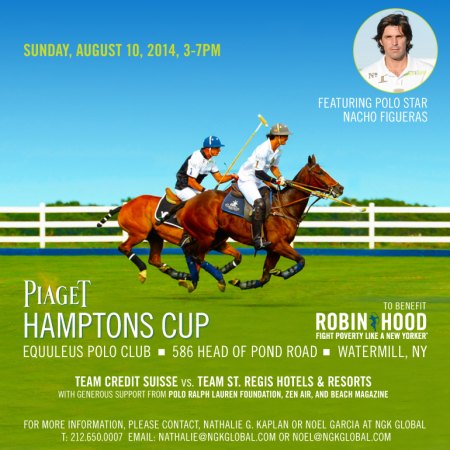 On Sunday, August 10, Piaget presents a posh afternoon of polo at the Equuleus Club in Watermill, New York. The Hamptons Cup will pin Team Credit Suisse against Team St. Regis Hotels & Resorts to benefit Robin Hood, a foundation combating poverty in New York City through job-training, schools, medical services, and homeless shelters. With the support from the Polo Ralph Lauren Foundation, Zen Air, and Beach Magazine this year's event is sure to compete with the success its predecessor, which raised over $500,000 for Robin Hood.  Piaget maintains a two-year partnership for the event with Polo star Nacho Figueras, who will also be in attendance.  For more information be sure to contact Nathalie Kaplan or Noel Garcia at NGK Global at 212.650.0007.
What to wear to Polo in the Hamptons with the dashing Nacho Figeuras?  Well darlings, you will want to stand out from the throngs of fans, so our advice is to go white.   August is the last month (yes, we do adhere to the no whites after Labor Day rule)  that you can show off you fabulous tan in dazzling brights.  With Ralph Lauren as one of the sponsor of the event, we trotted over to Ralph Lauren to find four fabulous frocks.  One, or more, of these dresses are just right for you.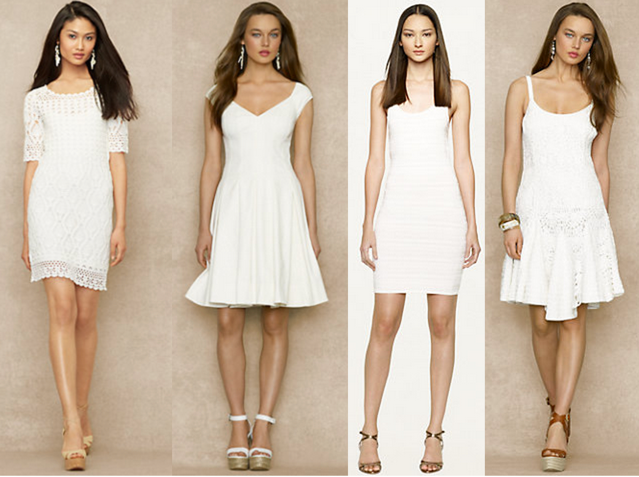 For more information and to purchase, please click on the links.   Ralph Lauren Hand-Crocheted Dress $564   /   Ralph Lauren Cotton Twill Dress $244    /   Ralph Lauren Hand-Embroidered Lace Dress $254.40   /   Ralph Lauren Pointelle-Knit Scoopneck Dress $284

To look like a pro, pair them with wedges for easy divot stomping at half-time. 

Ralph Lauren Cala Espadrille $69   /   Ralph Lauren Calfskin Filipina Espadrille $179.40   /    Ralph Lauren Patente Reeta Wedge $49
Hats are optional but alway appropriate.  We love the simplicity of this wide-brimed, or the fancy of the top hat.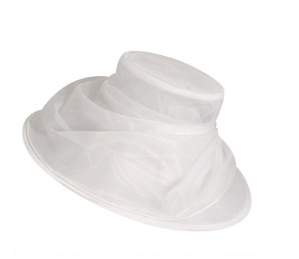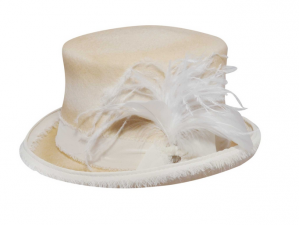 Francisca Wide Brim $62.90   /   Renegade by Bailey Vivienne Top Hat $88
Similar Posts: