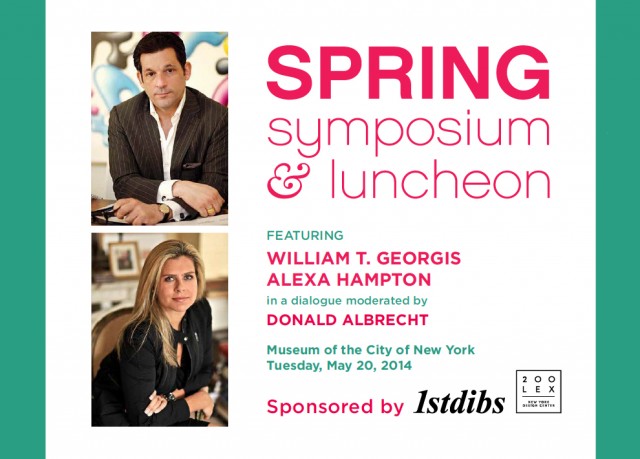 Please join the Museum of the City of New York for the 2014 Spring Symposium & Luncheon on Tuesday, May 20th .    Our deserving and dedicated friend, Zibby Tozer is the Honorary Chair.  This year's symposium features noted architect William T. Georgis and the renowned interior designer Alexa Hampton in a dialogue moderated by Donald Albrecht, the Curator of Architecture and Design at the City Museum. The event begins with a reception at the New York Academy of Medicine, 2 East 103rd Street, at 11:00am followed by the symposium at 12:00pm. Guests then move to the Museum's Fifth Avenue Terrace for a seated luncheon.  For tickets and information, please go to MCNY SPRING LUNCHEON. 
For what to wear to a spring luncheon, we went shopping at Tory Burch to find some seasonal separates to mix and match.    This pattern and color just blossoms with the feel of spring.    This beautiful and stylish luncheon is held on the Terrace on Fifth Avenue and it is always a great place to meet and greet old friends and new.
For information and to purchase, please click on the links. Tory Burch Lexi Dress $550   /   Monogram Resin Chain Necklace $195   /   Naomi Stud Earrings $95   /   Squared Cat-Eye Sunglasses $175   /     Margaret Cardigan $325   /    Jardin Minaudiere $395   /   Ellen Shoulder Bag $450   /   Tessa Sweater $350   /    Lexi Skirt $425   /   Sadie Metallic High-Heel Slingback $325   /    Charlene Sandal $295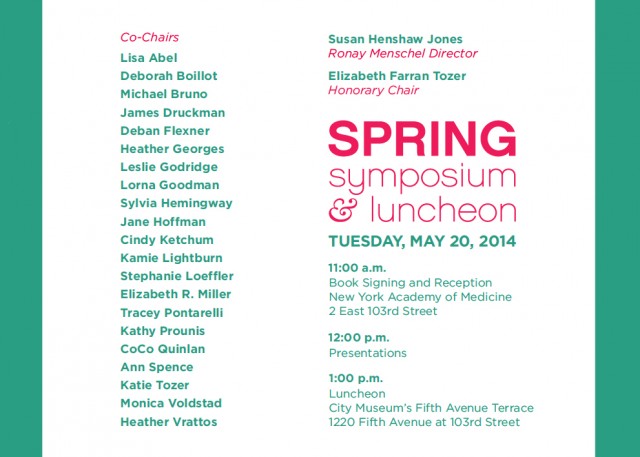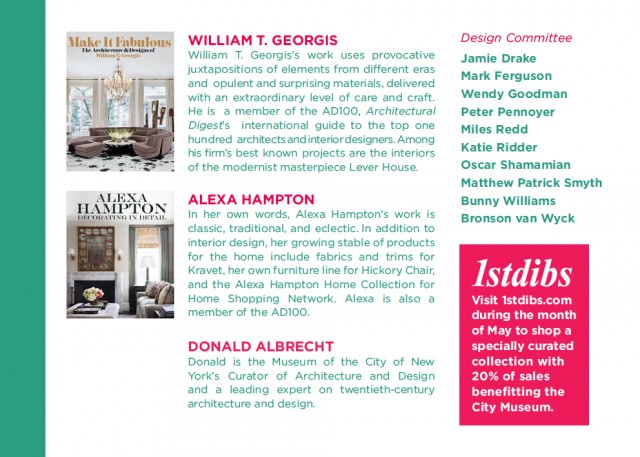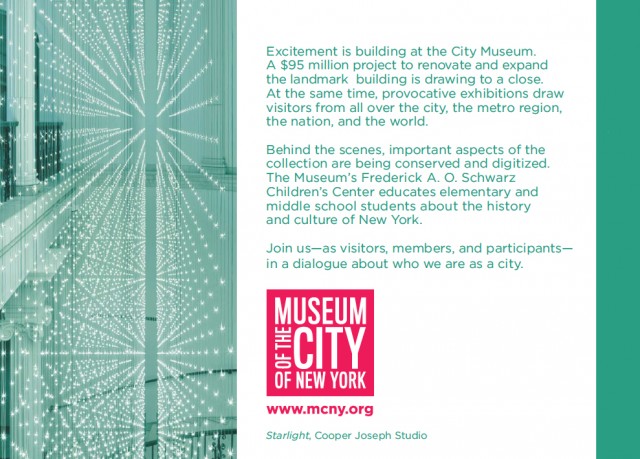 The Museum of the City of New York celebrates and interprets the city, educating the public about its distinctive character, especially its heritage of diversity, opportunity, and perpetual transformation. Founded in 1923 as a private, nonprofit corporation, the Museum connects the past, present, and future of New York City. It serves the people of New York and visitors from around the world through exhibitions, school and public programs, publications, and collection.

The Museum of the City of New York was founded in 1923 by Henry Collins Brown, a Scottish-born writer with a vision for a populist approach to the city. The Museum was originally housed in Gracie Mansion, the future residence of the Mayor of New York. Hardinge Scholle succeeded Henry Brown in 1926 and began planning a new home for the Museum. The City offered land on Fifth Avenue on 103rd-104th Streets and construction for Joseph H. Freedlander's Georgian Colonial-Revival design for the building started in 1929 and was completed in 1932. During the next few decades, the Museum amassed a considerable collection of exceptional items, including several of Eugene O'Neill's handwritten manuscripts, a complete room of Duncan Phyfe furniture, 412 glass negatives taken by Jacob Riis and donated by his son, a man's suit worn to George Washington's Inaugural Ball, and the Carrie Walter Stettheimer dollhouse, which contains a miniature work by Marcel Duchamp. Today the Museum's collection contains approximately 750,000 objects, including prints, photographs, decorative arts, costumes, paintings, sculpture, toys, and theatrical memorabilia.
Similar Posts: