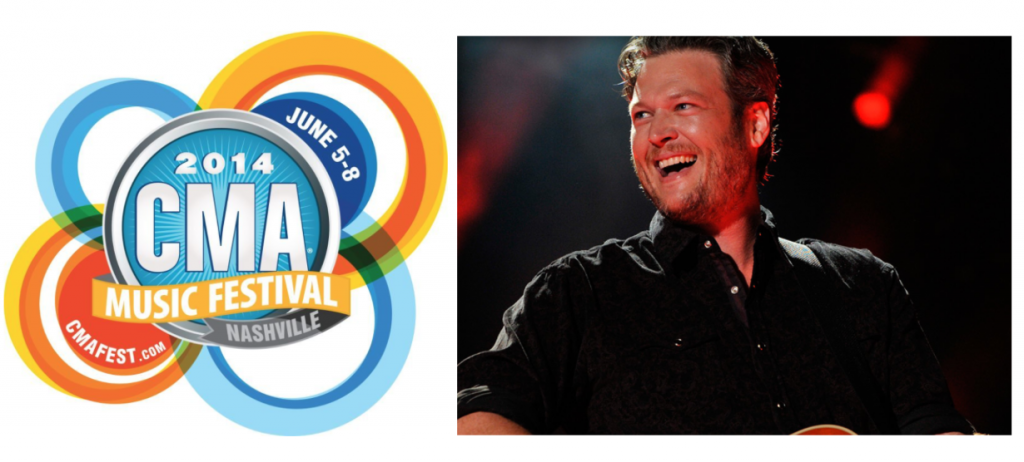 "What should I wear to the Country Music Association Festival in Nashville, June 5 to 8 evenings. Will be traveling from Los Angeles. Don't want to pack too heavily. "   We recently received this message from a friend and had a blast looking into the CMA Music Festival.   The Country Music Association Music Festival was created in 1972 to bring passionate Country Music fans together with Country Music's new artists, superstars, legends, and more.   This festival is your chance to discover music, and make a connection with stars and fellow fans!  CMA is even donating the proceeds from the Festival to support music education in Metro Nashville Public Schools and other programs through the CMA Foundation's, Keep the Music Playing.  Click here for Tickets and Information.  Their website is filled with the best  info to get you all amped up.
Dear Andrea,  Wow what a fab trip.   I went on the site to do some research, CMA Music Festival.  I want to go too!  We checked Weather.com for the event and  it will be warm.   Average high 86, average low 65 – and that is the middle of the night.   If you don't want to pack too heavily, we always suggest packing in a color scheme.   It saves space on shoes and bags, while everything mixes and matches.   For this trip, we chose white, tan, brown, and went shopping at Ralph Lauren to pick some of our favorites.   While not wanting to go too country, we do like a little twang in our fashion for Nashville.  
Packing List: CMA Festival in Nashville, 4 days
DAYWEAR:  1 Pair White Jeans or Skirt,  2 Tops, 1 Romper or Jumpsuit, 1 Day dress
EVENING WEAR: 3 dresses
SHOES: 1 Flats, 1 Wedge, 1 High Sandal
PURSUES:  There is a size requirement at the festival – 12″ x 12″ 4″, which limits your selection.  1 Day Bag, 1 Clutch for Evening
ACCESSORIES: 1 Belt, 1 Hat.  You can probably get a great western hat in Nashville.  1 Jacket to mix and match with your day and evening wear,  Jewelry 
To see all of our Travel and Packing Advice, please go to PACKING FOR TRAVEL. 
Similar Posts: