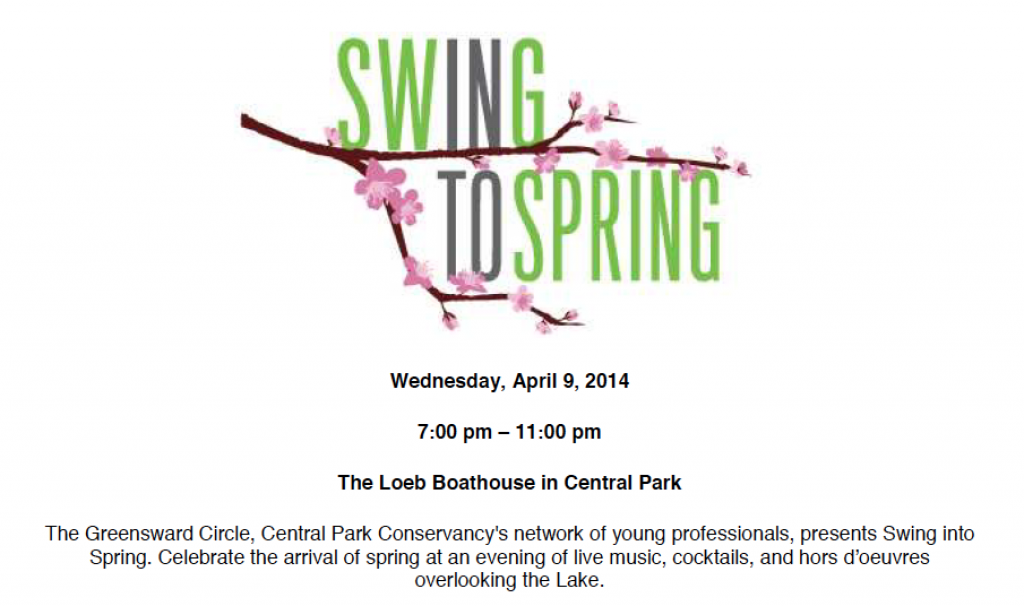 The Greensward Circle, Central Park Conservancy's network of young professionals, presents Swing to Spring. Celebrate the arrival of spring with like-minded peers at an evening of live music, cocktails, and hors d'oeuvres overlooking the Lake. Wednesday, April 9, 2014, 7:00 pm – 11:00 pm The Loeb Boathouse in Central Park.   Please contact Rebecca Sullivan at rsullivan@centralparknyc.org or 212.310.6607 for your link to purchase member tickets or if you have any questions.

For what to wear to festive cocktails, we went shopping at Nordstrom, to find the perfect Milly in a bright spring green.  We love the chic sophistication of the lines that will look fabulous on the dance floor.   We added a little floral fun in the Alexis Bittar Earrings and Tory Burch Necklace, and the Jimmy Choo Clutch and Stuart Weitzman Sandals (one of our must-haves this season) adding a golden glow.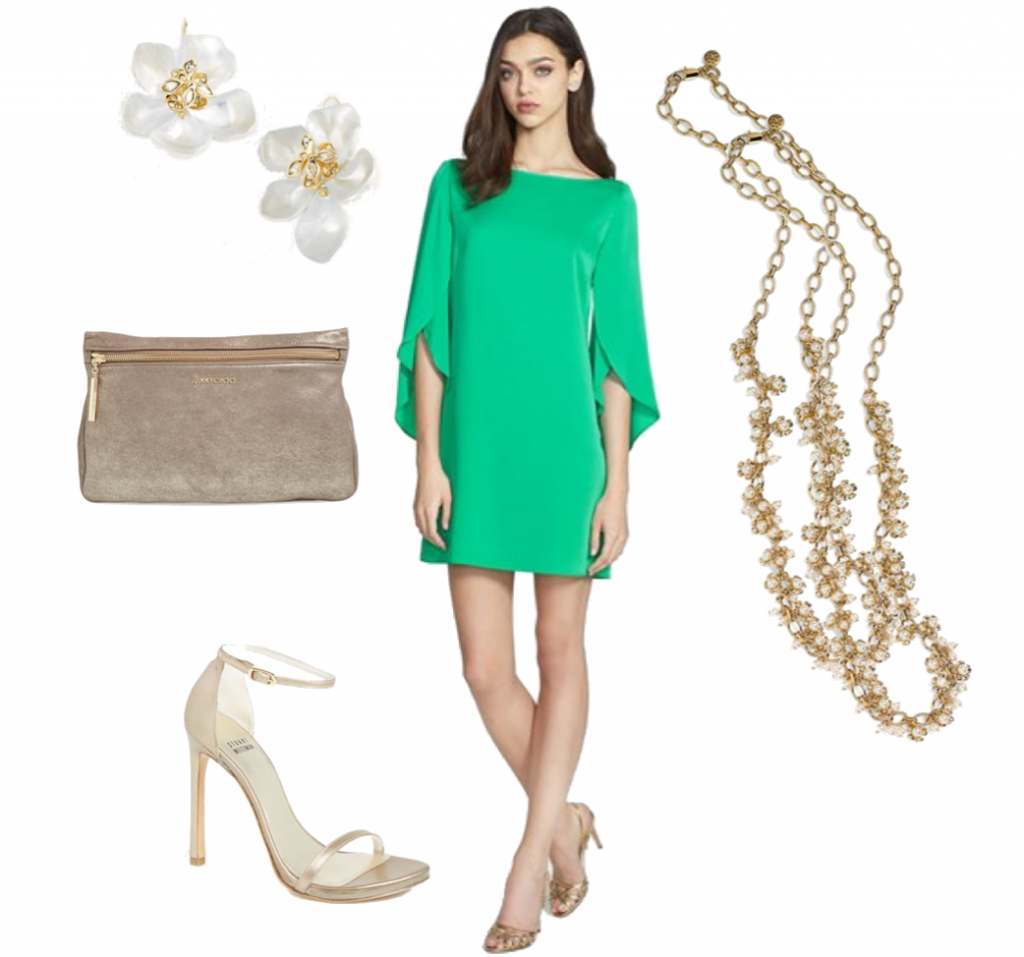 Milly Butterfly Sleeve Silk Crepe Dress $350   /   Alexis Bittar 'Lucite® – Jardin Mystère' Flower Drop Earrings $275   /   Tory Burch 'Katie' Floral Cluster Long Necklace $275   /   Jimmy Choo 'Zena' Metallic Suede Pouch $450   /   Stuart Weitzman 'Nudist' Sandal $385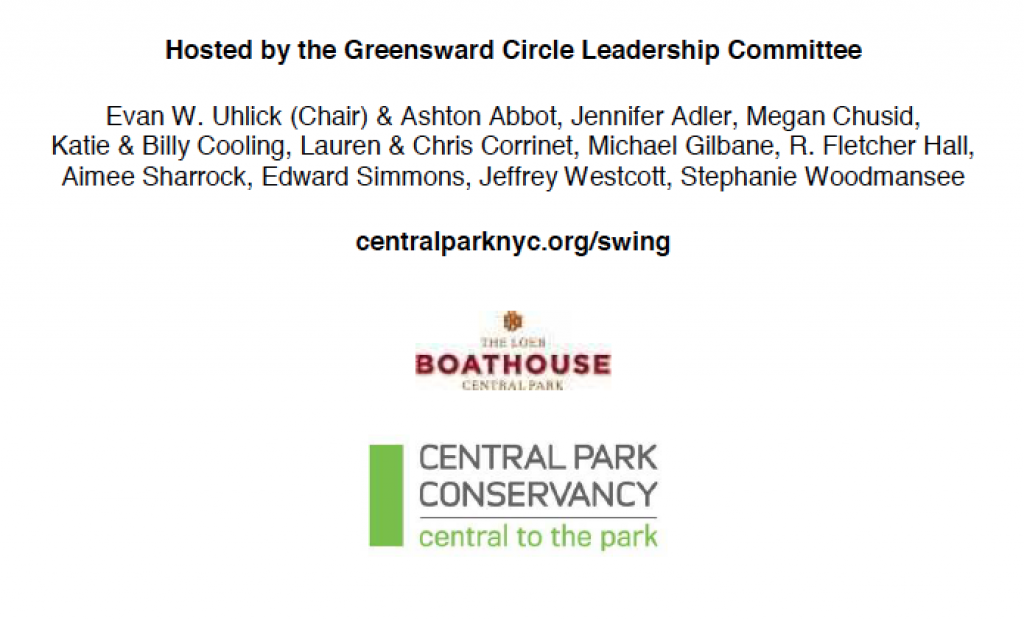 The Central Park Conservancy is a not-for-profit organization responsible for the restoration, management and enhancement of New York's most treasured green space. Founded in 1980, the organization provides 75 percent of Central Park's $58 million budget, and cares for everything from the lawns, lakes and streams to the trees, playgrounds and woodlands.
Current Greensward Circle members receive a discount on tickets. New Greensward Circle members receive an additional discount on tickets for this event if the membership and tickets are purchased together.
Similar Posts: