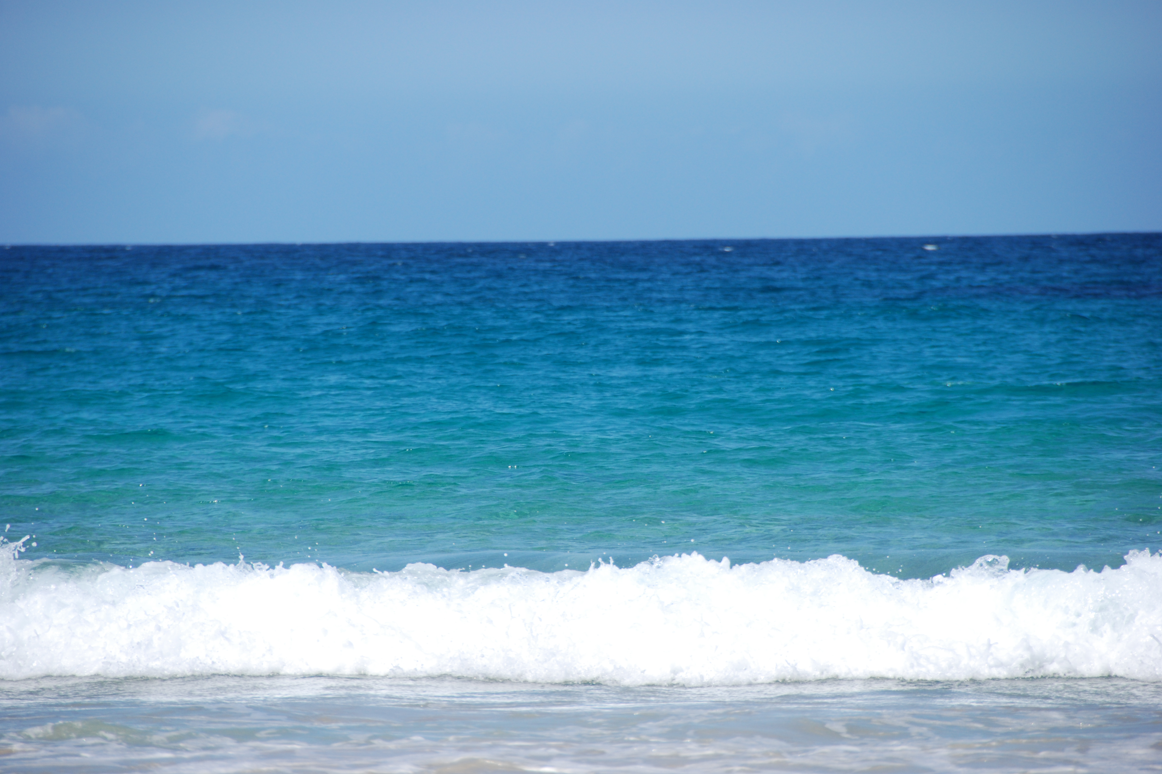 Traveling South for Spring Break?  So are we and cannot wait.   We are ready to hang pool side or seaside, rum punch in hand, good book in lap.   Of course, waiting to the last minute, was panicked to find a good suit for swimming and sunning.  Fear not, Tory Burch has come through, not only with swimwear but everything else we need for resort this season.  And all in a color scheme that simply simplifies packing or as we say "takes the panic out of packing!"
You can pack all of this in a carry on bag and still have room for some great statement jewelry, flats,  wedges sandals, a pair of high heeled strappy sandals, a tote and a clutch.     Can you think of anything else?   Check our Packing Lists.  Bon Voyage!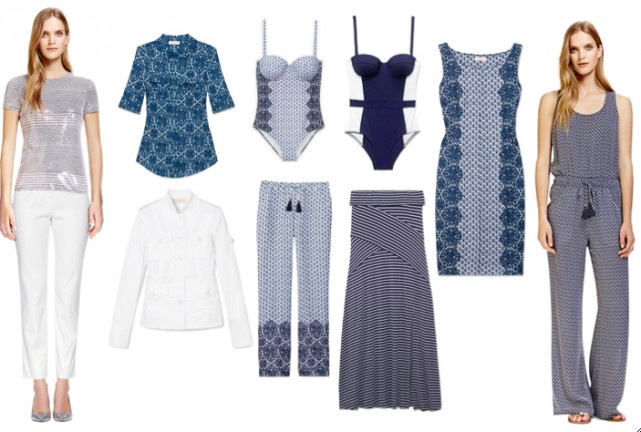 1.  Demi Top $295    /   3.  Tessa Pant $195   /  2.   London Blouse $295   /   8. Shrunken Sgt Pepper Jacket $295   /   4. Baja One-Piece $255   /   5. Baja Beach Pant $250   /   6. Lipsi Color-Block One-Piece $225   /   7. Amalia Skirt $250   /   9. Porter Dress $375   /   10. Portofino Jumpsuit $395
Top Ten Must Haves for Resort Travel
1.  White Jeans
2.  Top for day 
3.  Evening Top with a little bling 
4.  Flattering Bathing Suit
5.  Cover Up
6.  Flattering Bathing Suit
7.  Cover Up.  This piece can be a skirt or a dress. 
8.  Jacket to wear with everything. 
9.  Sheath dress for day or night 
10. Jumpsuit is likewise.  One of the most versatile pieces in the collection.  
Other Tory Burch posts you may like.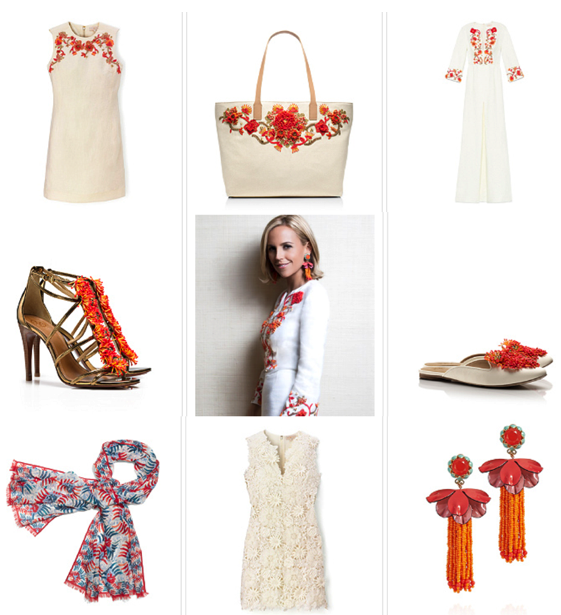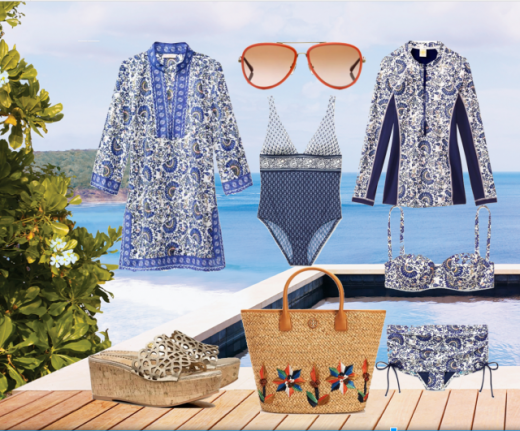 Similar Posts: