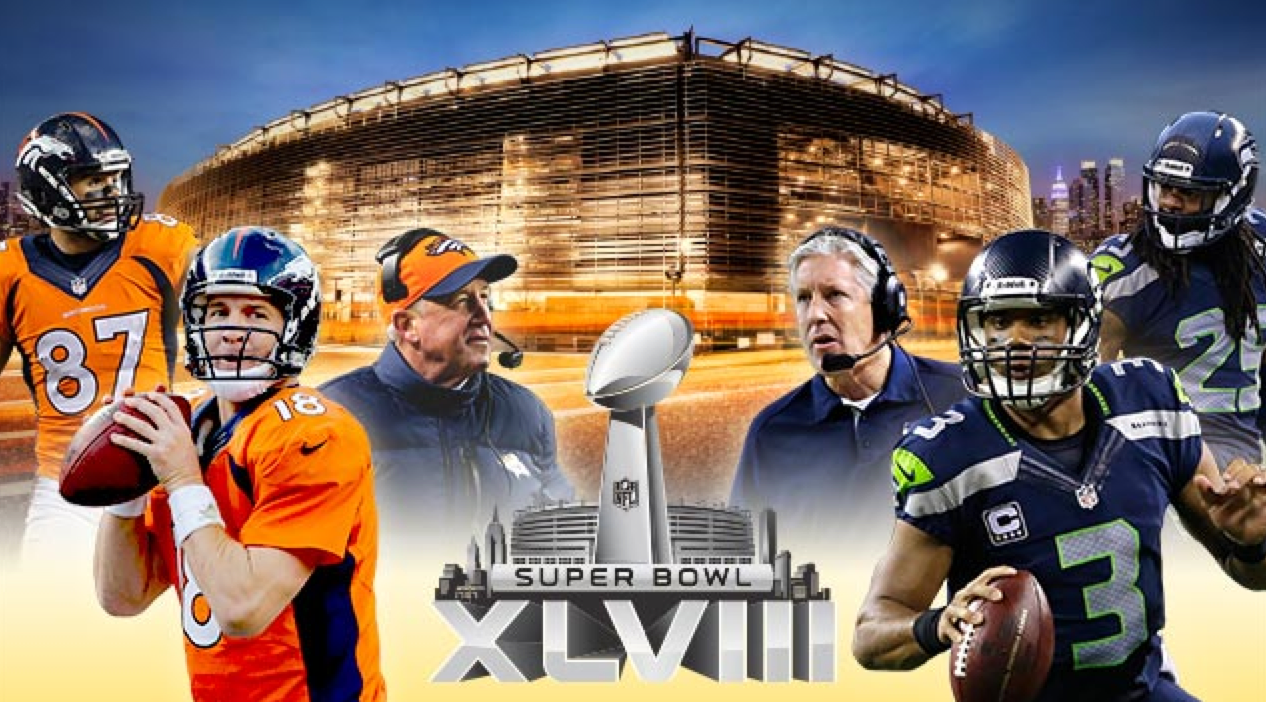 Are you ready for some football?  Welcome to New York/New Jersey Super Bowl XLVII at Met Life Stadium. The first ever cold weather, open air Super Bowl.   On Sunday, February 2 the Denver Broncos' explosive offense will pitted against a marauding Seattle Seahawks defense.  Even if you are not a super, Super Bowl Fan, you can still enjoy some of the activities happening as New York hosts a slew of events.  Super Bowl Sunday has become Super Bowl Week when the fun kicks into high gear in Times Square on January 27, right through to the big day.   There you will find  Super Bowl Boulevard, engineered by GMC a free, interactive, football-themed experience taking place on Broadway between 34th and 47th Streets.   Scroll below for a description of the non-stop events created around this coveted sports spectacular.   We highly recommend the website NFL SUPERBOWL to find tickets still available and discover everything about the game, the events and the players and much more than you ever need to know.
In deciding what to wear this for all these exciting, outdoor pre-game and game festivities,  we were thinking weather – and nippy.  To venture out, we would wear something cozy while keeping stylish.   The best place to score this lineup is  J CREW.   Then to the NFL SUPERBOWL website to find a few key pieces for our sports fans.   Especially essential is the clear plastic tote as the venue is very strict on security.  Look closely at the leggings – Navy Blue Leather – how chic are they!?   Combine them with a cosy turtleneck and a pair of great looking boots.   This just might be your uniform for all the go-to plays in your life, whether you are hosting friends, creating a tailgate or rallying to the stadium.  Go Team Go!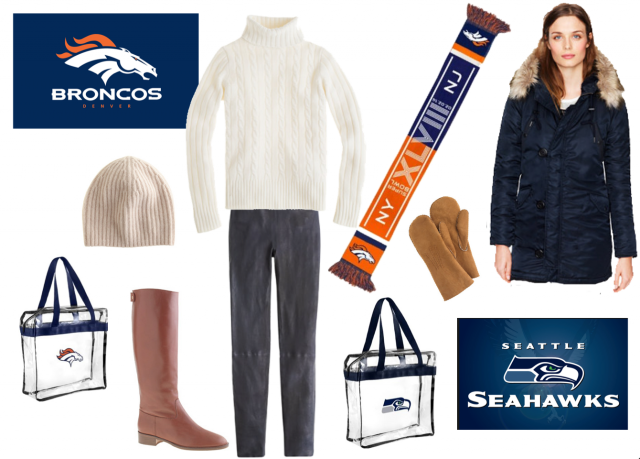 Cambridge Cable Chunky Turtleneck Sweater $98   /   Collection Leather Leggings $625   /   Denver Broncos Clear Messenger Basic Tote Bag $11.95   /    Chunky Cashmere Hat $125   /   Field Boots $325   /   Chester Jefferies Mittens $100   /   Military Parka $350   /   Denver Broncos Super Bowl XLVIII Bound Going to the Game Scarf $29.95   /    Seattle Seahawks Clear Messenger Basic Tote Bag $11.99
Don't Miss Super Bowl Boulevard
Field Goal Kick,  Vince Lombardy Trophy Display,  Tobogan Run Engineered by GMC,  Autograph & Concert Stage,  Macy's Video Projection Shows.  NFL Shop at Macy's Herald Square, NFL Rush Zone, Take your photo with the 20′ Super Bowl XLVII Letters and so much more.  Going on all week.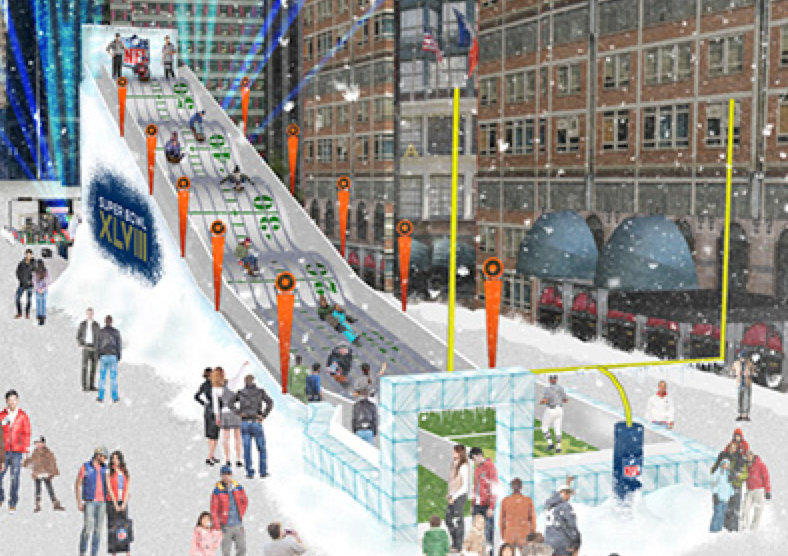 Here are the sites we like for tracking activities.  There are so many to chose – from social to athletic, philantropic or cultural.  Shame on you if you don't to at least one.  Who knows when the trophy will come back this way.

Official Site of the NFL
Host Committee New York New Jersey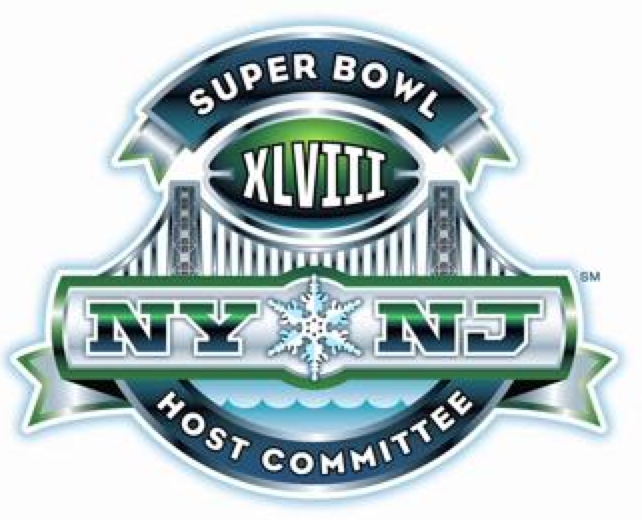 NYCGO Official Guide for New York City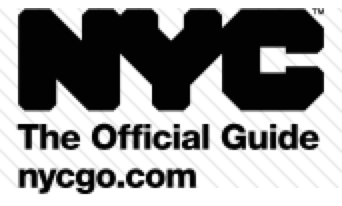 And if you are feeling particularly swank and flush, Inside Hook has a limited number of specially price tickets for the  the Shape & Men's Fitness Super Bowl Party  Friday, January 31st at 
7pm at 
Cipriani.  And to this high style affair, we would wear a LBD, short and tight with the highest pair of pumps you can run in.  
Similar Posts: