Park Avenue will twinkle with two and a half miles of holiday trees!   Join The Fund for Park Avenue for the Park Avenue Tree Lighting and Carol Sing, Sunday, Dec. 8 at 6:30 p.m. Brick Presbyterian Church Park Avenue @ 91 Street.  The trees on Park Avenue have been illuminated every year since 1945 as a memorial to Americans who have sacrificed their lives in war and in celebration of New York's holiday season.    This illumination is organized and paid for by the Fund for Park Avenue.  Gather on the front steps of The Brick Presbyterian Church on 91st and Park Avenue at 6:30 for words of remembrance and celebration from the Reverend Michael Lindvall followed by a round of rousing caroling with the entire community. Please Donate generously! For more information visit Fund for Park Avenue.
Our dear friend hosts a super soiree following the Tree Lighting, filled with the young and not-so-young for a festive seasonal gathering.   At Bloomingdale's we found a chic Kate Spade, just perfect for a holiday party.  The sleeves will keep you cozy while the bow says "let's party."  Add a few great accessories and you will sparkle and shine just like the brightly lit trees.    Please remember when you click through our site to shop, a portion of our commission will be donate to our Charity of the Month.
Kate Spade New York Keegan Dress $398      Coralia Leets Labradorite Jumbo Stone Post Earrings $186 ON SALE      Lauren By Ralph Lauren Large Hammered Disk Necklace $78      Bloomingdale's Pyramid Studded Leather Gloves $148.50 ON SALE       Kate Spade New York Shoulder Bag $368       Gucci Goldie High Heel Boot $1295      DKNY Pointed Toe Pumps Saffi Ankle Strap High Heel $245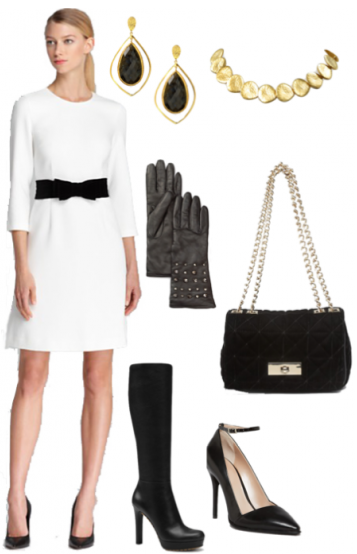 To see our Collection of Coats, Statement Jewelry and Boots, Click on the images below
The tradition of lighting fir trees on Park Avenue each winter began in 1945 when a small group of Park Avenue families, led by Mrs. Stephen C. Clark, the wife of an heir to the Singer Sewing Machine fortune, lit trees to honor the men and women who died in WWII. Today the illuminated trees serve as a memorial to all who have lost their lives defending our country.
Our favorite photo of Barbara McLaughlin, President of Fund for Park Avenue, and long-time supporter, Roger Webster who left us too soon.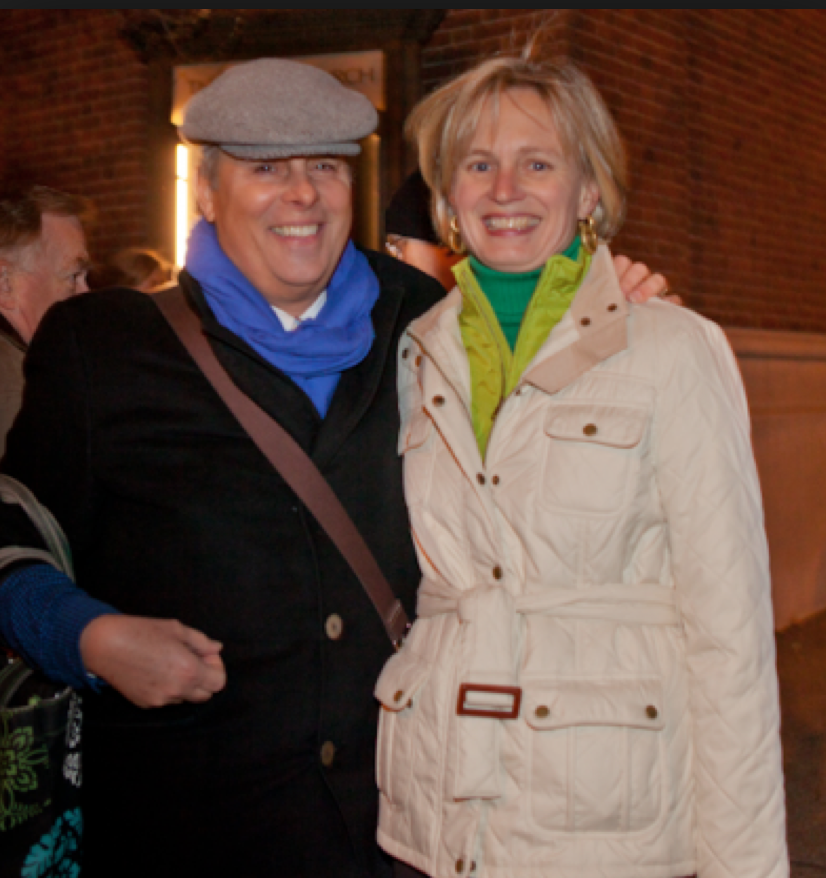 The trees are lit on the first Sunday of December following a ceremony outside the Brick Presbyterian Church (Park Avenue & 91st Street) that serves both as a reminder of the original meaning of the lights and a celebration of the holiday season.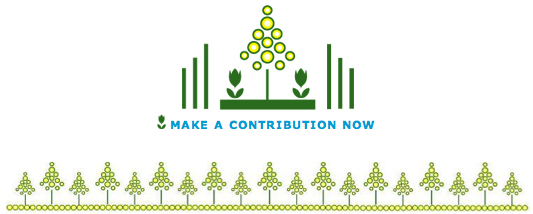 Similar Posts: