We had a wonderful fashion question from one of our readers that we want to share. "Headed to Jackson Hole, Wyoming for the holidays. I have never been there but I plan on skiing and doing a lot of outdoor activities. It is supposed to really cold but I still want to look fabulous. Any suggestions?"
"My son, Jake was in Jackson Hole last winter and we had a ball when we went to visit.   Jackson is such a rugged, cowgirl town and great fun to dress for it."  We went shopping at our friends at GlamourpussNYC to find the perfect 1. Fur Vest, then to Ralph Lauren to fill in the rest of the packing list – a great pair of #2 Suede Pants, a cozy #3 Cashmere Sweater and other #4 Tops with Western Flair.  Add a #5 Rugged Bag and a pair of great #6 Must-Have Boots and you are good to go girl!   As always, we recommend packing in a color scheme to streamline the process and here we choose earthy shades of browns and creams that reflect the landscape in this evocative western towns.   To see all of our specific packing lists and advice, please go to W2WW PACKING LISTS.   For daytime outdoor activities, please see our selection of SKI JACKET FROM GORSUCH.

1. FUR VEST
GlamorpussNYC Corduroy Vest with Collar $950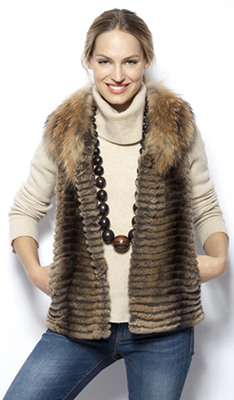 2 SUEDE PANTS 
RL Suede Skinny Pant $539 ON SALE      Lauren Jeans Suede Modern Straight Pant $239.99 ON SALE
3. CASHMERE SWEATERS
Leather-Trim Shawl-Collar Wrap $101.24 ON SALE       Blue Label Patch Cashmere Turtleneck $205.50 ON SALE      Black Label Cabled Cashmere Sweater $359.25 ON SALE
Other tops we love for western apress ski
Lauren Jeans Co. Wool-Blend Boatneck Poncho $142.49 ON SALE       Blue Label Leather-Trimmed Tunic $179 ON SALE       Lauren Jeans Co.  Southwestern Shawl Cardigan $59.99 ON SALE
4. TOPS WITH A WESTERN FLAIR
5. RUGGED BAGS
Whipstitched Fringe Cross-Body $539 ON SALE       Shearling Small Shoulder Bag $599  ON SALE
6.  MUST-HAVE BOOTS
Oiled Suede Bootie $104.99 ON SALE       Vachetta Stirrup Riding Boot $164.99 ON SALE      Ninette Leather Tassel Boot $299.25 ON SALE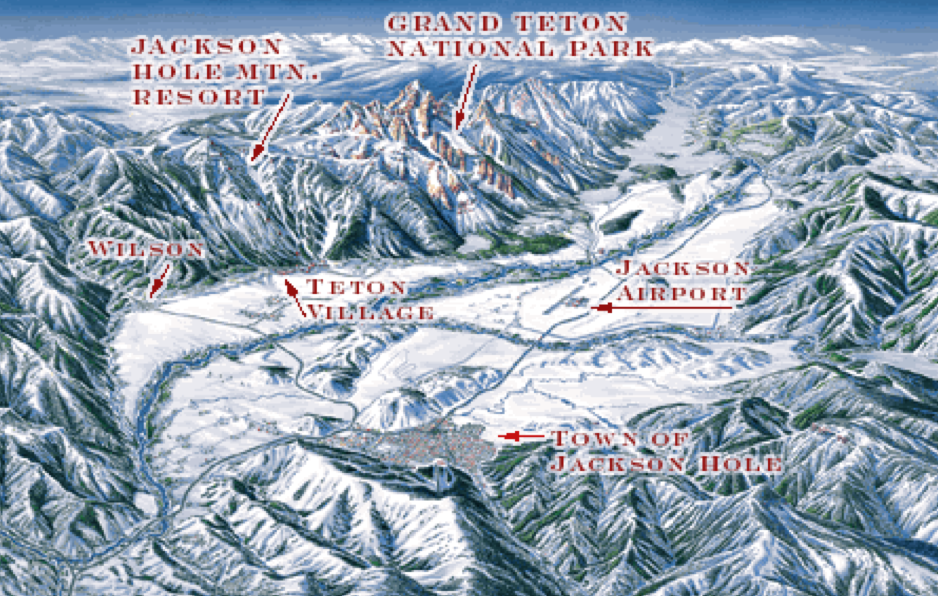 There are three areas of Jackson Hole that you will want to visit, The Town of Jackson  where you will find the famous and fabulous Million Dollar Cowboy Bar, fantastic restaurants and super shopping and strolling, Teton Village at the base of the mountain, and the East Gros Ventre Butte, just inside the park, where you will find the Aman Resort and Spring Creek Ranch.  Nothing is very far, but we would recommend renting a car to get out to explore the areas most breathtaking rugged vistas.  Everywhere you glance there is vast, western beauty from the towering mountain range.
Jake's Picks in Jackson Hole
BAR:  Million Dollar Cowboy Bar,   Stagecoach in Wilson on Thursday for Disco Night and The Virginian for karaoke on Wednesday (really rowdy).   RESTAURANTS:  The Kitchen, Thai Me Up,  The Bird (couple miles south of town, best wings and best burger EVER)   THINGS TO DO: Ski!
SHOP:  All around town square.  Stio is a new cool outdoor/ski gear company from Jackson. Made is an all local shop in gaslight alley.
And I added some of my own picks
STAY:  Four Seasons Jackson Hole,  lovely resort at the base of the mountain. SPA:  Aman Resort worth the trip to see the views and architecture.  VISIT:  National Museum of Wildlife  SEE:  Elk. You can't miss them, they are all over and wonderful to watch.  STROLL:  Under the Elk Horn Arch (see photo below) and all around town.  Many great shops and galleries.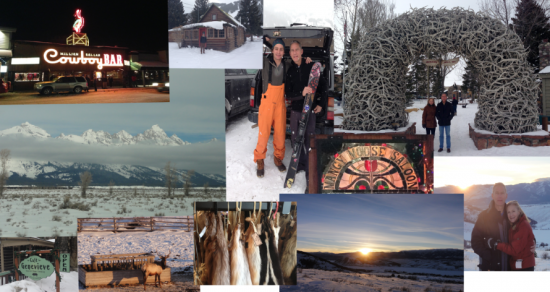 Similar Posts: