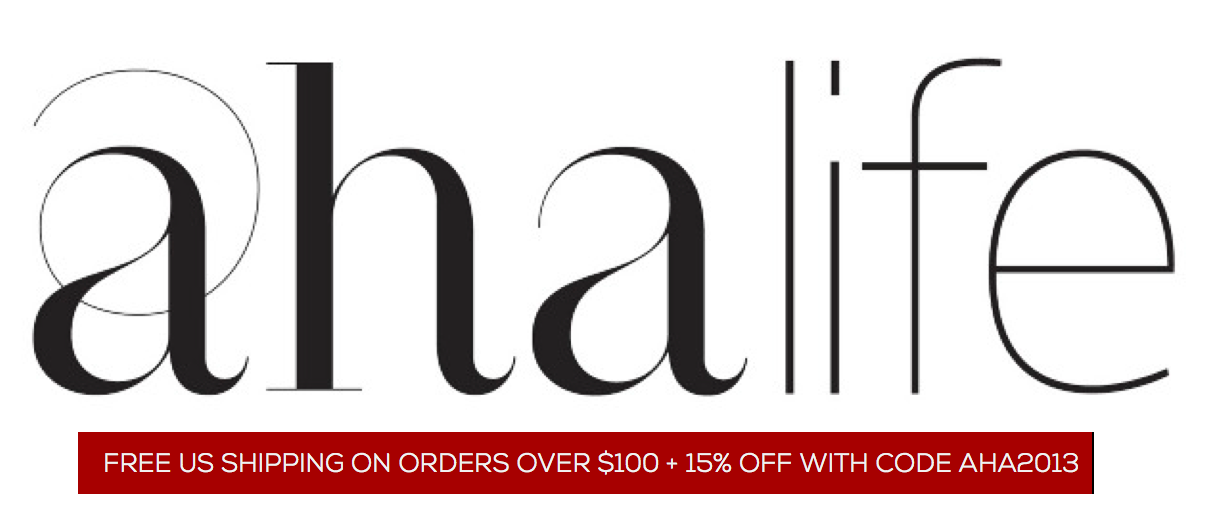 For extraordinary Holiday Gifts, we went on a spree at AHAlife, a emporium of the undiscovered and unusual.  Don't forget to use the CODE AHA2013 FOR 15% OFF and free shipping on orders over $100.    Please remember when you click through our site to shop, a portion of our commission will be donated to our Charity of the Month.  We found just about everything we need for everyone on our list this year and several must-haves for ourselves.  
HOMEIES
Buying all 3 of these!
Mollaspace Black Animal Shot Glasses $140       Strand Table Top Darts $70       Broksonic Middle Humidifier $150

FOODIES
Let them eat caviar and cookies!  Spices are great teacher gift for $9.00!
Marky's Caviar World Class Caviar Kit $545       Modern Bite Candy Cane Cookie Collection $35      The Teaologist Winter Mulling Spices $9

NAUGHTIES
Have been a very good girl, Santa!
Love Is Art Black & Gold Edition $110      Geoffrey Parker Sex Decision Cube $80      Lovability Condoms Tin $15

ARTIES
For my hippest friends!
Art Production Fund Jeff Koons Plate Edition $196         Art Production Fund Barbara Kruger Artist Towel $95      Sedition Sense By Jenny Holzer $50

TECHIES
Cool cube speaker for Kell, hilarious iPhone pillow!
Matrix Audio Qube Speaker $50     Snarkitecture Iphone Pillow Rest $68       Arclyte Ipad Portable Battery Charger $65

YOUNGIES
We'll always have Paris – and no hangover!
Mercy Blood Orange Hangover Prevention Drink $33      Designhype Paris Métro Cuff $37

SPORTIES
For a few of the men in my life!
Mountain Boy Sledworks Mountain Boggan Toboggan $220      Wewood Voyage Wood Watch $140      Artemare L'americano Skateboard $380

FUNNIES
For those with a sense of humor!
Ray Geary Boss Resin Sculpture $125      Esque Studio Glass Bubblegum Paperweight $180      Suitor Note To Self Notebook $15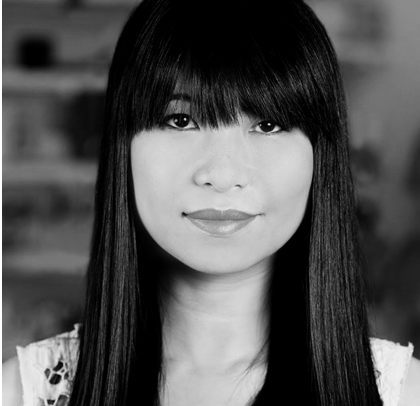 Shauna Mei is the founder and CEO of AHAlife.com, where she connects the best the world has to offer with the most discerning individuals around the globe. An MIT engineer-turned-media expert, Shauna has created a digital discovery shopping destination that allows niche brands to tell their story and engage with an inspired audience. Her mission stems from her belief in carefully curating a lifestyle of conscious consumption and living life to the fullest. She exemplifies the AHA lifestyle in a multitude of ways, through her love of travel to culture-filled lands, from Catalonia to Inner Mongolia to Romania; by sharing food and drink with friends, especially caviar, Champagne and watermelon (in no particular order); by celebrating life with an epic dance party; and in always remaining curious about the objects and ideas that surround us.
Similar Posts: