Were you as inspired as we were by the New York City Marathon?   Since lasts year's cancellation of the race due to the destruction of Sandy, and the horrendous terrorist attack in Boston, we found so many poignant stories of triumph over tragedy.   We were glued to ABC-TV for their coverage from the starting gate to the finish line.  It was incredibly thoughtful and exciting to hear the athletes – professionals as well as amateurs  speaking about their  personal experiences on and off the course.
Running and walking are such healthful pursuits and don't require much but a good pair of running shoes and some great layering pieces. Now that the temperature is finally dropping, we went shopping at Paragon Sport.  to refresh our exercise wardrobe.  Upon close inspection, much of it is well-worn which is understandable when you count the number of times it gets washed.   If you have the space, it is recommended to hang the piece up to dry, rather subjecting them to the heat of the dryers.     Please remember when you shop through our site, a portion of our commission will be donate to our Charity of the Month. 
Gore Running Wear AIR WINDSTOPPER® Soft Shell Gloves $49.99,      Brooks Utopia Thermal Tight $68 ON SALE,    Turtle Fur Totally Tublar Neck Warmer $15.95,      Shock Absorber Max Sports Bra Top $55.99 ON SALE,     2XU Thermal Long Sleeve Compression $130,     Marmot Jena Vest $150,    Asics Thermopolis LT 2-in-1 Headwarmer $15,    Gore Running Wear AIR WINDSTOPPER Active Shell LADY Pant $127.99
Invest in the best layering pieces from Paragon Sport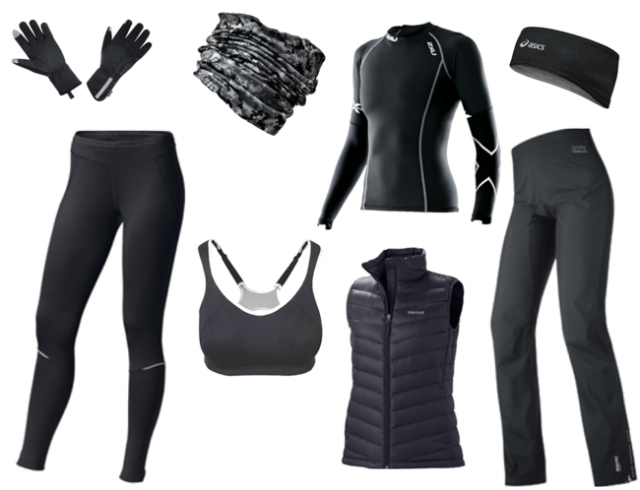 Add a little pop of color to run in the pink.  Love these NYC Marathon Shirts.
Great stand out color for a little sunshine
Visit New York Road Runners for Coaching, Training, Injury Prevention and Marathon Training.

Similar Posts: