Talking to some friends the other day, and  we all agreed that Bette Midler's Hulaween is THE MOST HILARIOUSLY FUN AND FUNNY PARTY OF THE YEAR!    This year's extravaganza,  Hulaween in the Big Easy to benefit NEW YORK RESTORATION PROJECT will take to the Haunted Halls of the Waldorf on Thursday, October 31, 2013.   With Honoree, Michael Kors on hand to ramp up the fashion, and Harry Connick Jr. belting out the tunes, get ready to dance 'til dawn at this one-a-year over-the-top, non-stop parteeee!   NYRP is dedicated to transforming open space in underserved communities to create a greener, more sustainable New York City. I n partnership with the City of New York, NYRP is also leading MillionTreesNYC, an initiative to plant and care for one million new trees throughout New York City's five boroughs by 2017.  FOR TICKETS AND INFORMATION, PLEASE CONTACT NYRP.ORG.
 What to wear to a vibrant high-style Halloween? This is not one to go shyly into the night and when the theme is New Orleans, it is time to jazz it up!   We went to Bloomingdales for the real deal – a stunning  David Meister One Shoulder Metallic Gown $568 fitted to perfection.  To accessories in true Big Easy Fashion, we shopped on-line at Costume Super Center.
Deluxe Feather Crown Headpiece with Choker $28, Venetian Green Velvet Feathered Mardi Gras Mask  $13, Mardi Gras Marabou Fan $10, Black And Gold Eyelashes $6,  Sexy Mardi Gras Strappy Sandal $58, 72 Piece Mardi Gras Bucket of Beads $20, Mardi Gras Cape $30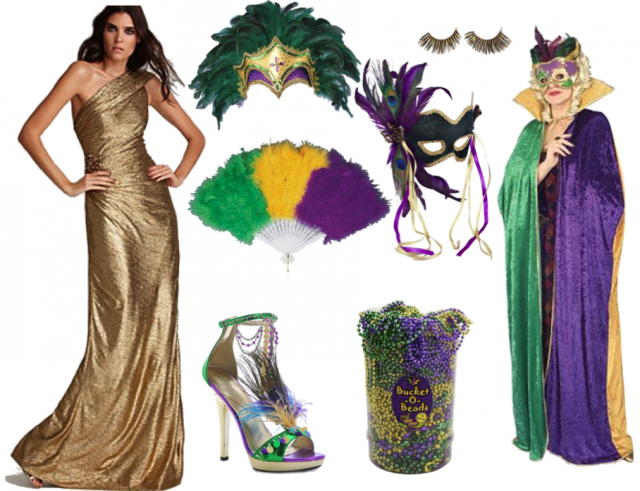 To see past photos of Hulaween go to New York Social Diary.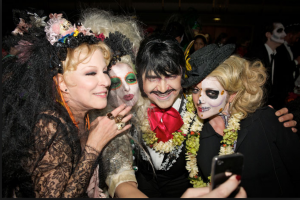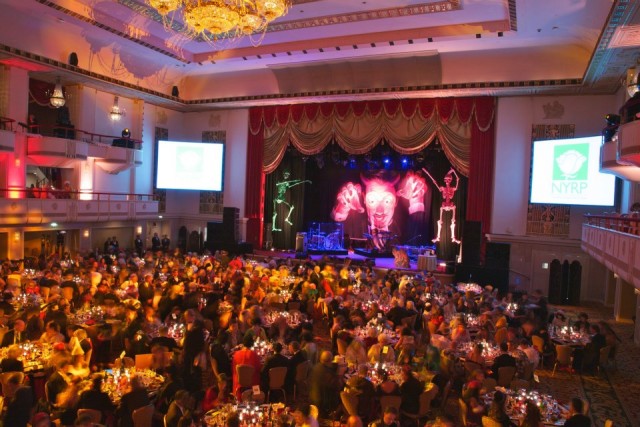 Similar Posts: