We were intrigued by the Nordstom TOPSHOP collaboration that we thought we would take a peak and were so inspired, we couldn't stop shopping these 6 great looks for the holidays. Adore the 2 Topper Coats in OUT AND ABOUT.   TOPSHOP, the Iconic Brit style comes to town with TOPSHOP's fashion-forward clothes, shoes and accessories.  It is a favorite with my daughter, Kell and all the hip young things who like good value – and who doesn't.  So start shopping our selections for every gal on your list.   To see the entire collection, please go to Nordstorm TOPSHOP.
EVERYDAY STYLE with Ease!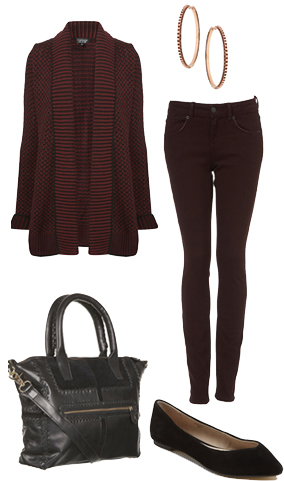 SHOP NOW: Two Tone Cardigan ($90), Whipstich Panel Satchel ($190), Box Chain Hoop Earrings ($20),  Baxter Skinny Jeans ($80), Topshop "Milly" Flat ($56)
OUT AND ABOUT and Looking Good!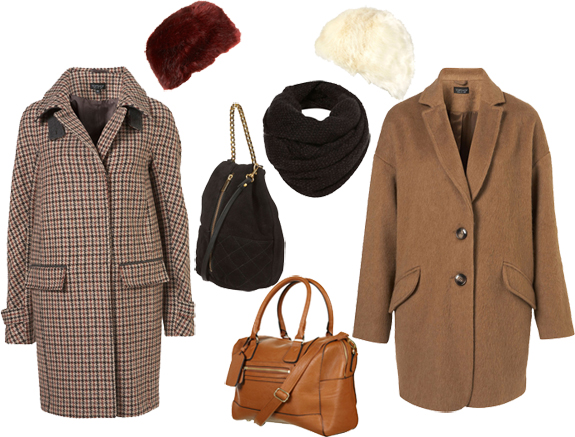 SHOP NOW: Houndstooth Overcoat ($196), Faux Fur Hat ($44) , White Faux Fur Hat ($45), Marled Sweater Infinity Scarf ($32), Quilted Box Chain Crossbody Bag ($56),  Bowling Bag ($72), Ultimate Crombie Coat ($178)
DRESS UP for a Holiday Party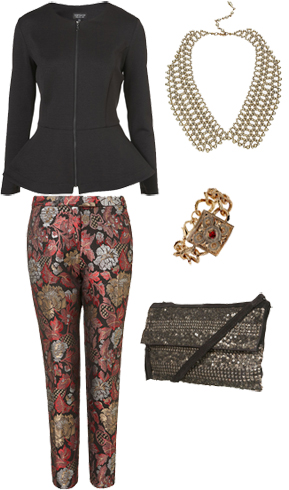 SHOP NOW: Peplum Jacket ($90), Jacquard Pants ($90), Beaded Peter Pan Collar ($28), Chunky Chain Plaque Bracelet ($25), Stud Stripe Metallic Clutch ($110)
BUTTONED UP for a Shopping Spree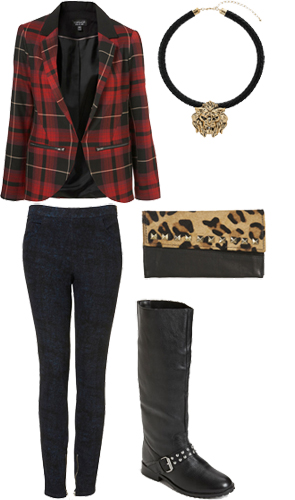 SHOP NOW: Tartan Blazer ($136), Sketch Print Skinny Jeans ($76), Lion's Head Collar Necklace ($28), Asymmetric Stud Leather Clutch ($36),  "Dede" Knee Boot ($176),
SHINING BRIGHT, Night out with the Girls!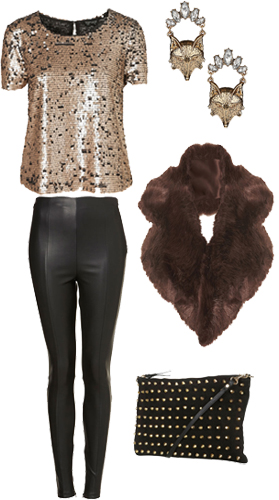 SHOP NOW: Sequin Top ($92), "Gabriela" Stretch Faux Leather Pants ($64), Fox Head Drop Earrings ($25), Faux Fur Collar ($50), Studded Suede Clutch ($76)
LACE & LOVELY, Perfect for an Office Holiday Party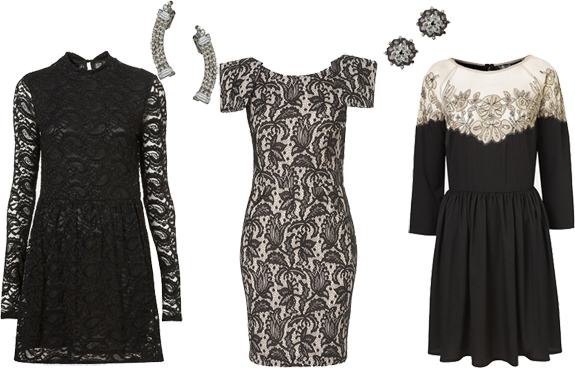 SHOP NOW: Paisley Lace Dress ($70), Rhinestone Lobe Earrings ($30),  Lace Pencil Derss ($96), Rhinestone Earrings ($28), Vintage Lace Dress ($130)

Similar Posts: